Tottenham Hotspur goalkeeper Hugo Lloris believes Liverpool are playing the best football in the Premier League at the moment.
Spurs beat derby rivals Arsenal 2-1 last week to climb up to the third spot in the league table, two points clear of fourth-placed Chelsea. Andre Villas-Boas' side now visit Anfield this weekend to take on the Reds, who beat Swansea City 5-0 and Wigan Athletic 4-0 in their last two domestic outings.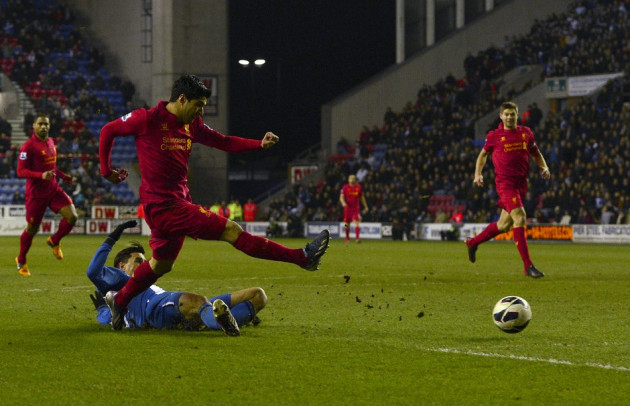 "Liverpool are playing maybe the best football in the Premier League at this moment. They proved that in their last game against Wigan. It will be a very difficult game but very exciting game at Anfield," Lloris told Liverpool Echo.
Tottenham travel to Merseyside, seven points clear of Arsenal and 12 ahead of Liverpool, and the France skipper is hoping for a positive result that will help them consolidate their position at third, with Chelsea breathing down their necks.
"The season is not finished. There are 10 games to go so we have to keep concentration and be focused on the end of the season. Of course it's better to be in this position than Arsenal although we have to keep a lucidity of the situation," Lloris stressed.
"The most important thing is to be in the Champions League next season and I think we have to keep our ambition. We don't know what can happen so we have to keep going, not look at the other teams and be focused on ourselves. Sunday is another game," the 26-year-old added.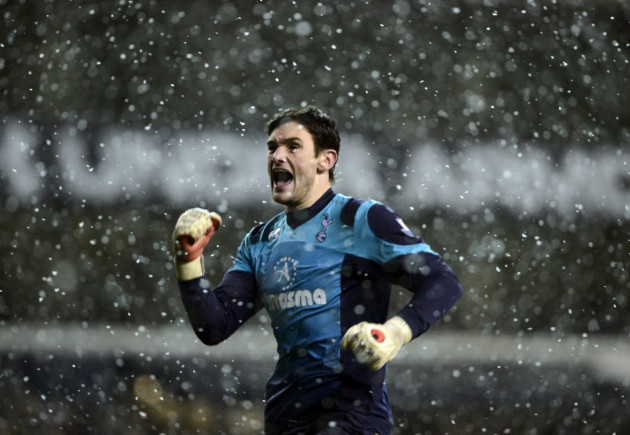 Spurs welcome Inter Milan to White Hart Lane on Thursday in the first leg of the Round of 16 in the Europa League, a competition that Lloris feels the north London outfit can win.
"We have the players to progress in this competition. Inter Milan is a great team with a great history in European competition. It will be a difficult game but we have the ambition to continue and win this trophy. Lyon are a great team, that was a big game for us and we got through so I think we can also do it against Inter," Lloris told the Daily Mail.