Liverpool Transfer News: Dalglish In Italian Tussle Over Midfielder
Liverpool transfer news: Kenny Dalglish says he won't sell Alberto Aquilani to AC Milan for nothing
Kenny Dalglish has entered into a war of words with AC Milan over the sale of Alberto Aquilani, with the Liverpool manager insisting he won't sell the midfielder on the cheap as the summer draws near.
Aquilani has spent the season on loan at Milan, and as he closes in on 25 appearances for the club, the 27 year old has a clause in his contract that can be triggered to stay with the Serie A outfit permanently.
But after failing to come to an agreement with Juventus the season before for a permanent move away from Liverpool, Dalgilsh says he won't be selling Aquilani to Milan for any less than the asking price.
"We've done everything right from our side, so how they want to play it and what they want to do, that's up to them," he told the Daily Mirror.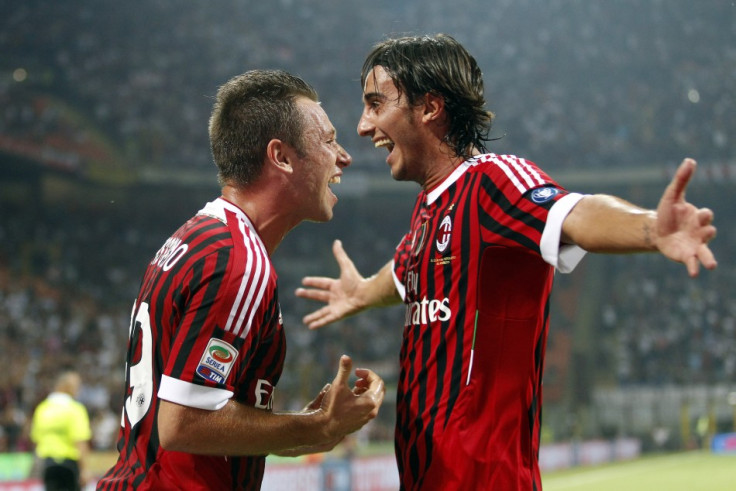 "If they don't want him, tell the boy you don't want him. They will do what they have to do. If they don't trigger it or they don't want him, it's not a problem.
"I'll be disappointed for the boy, but he will come back here."
Aquilani has now made 29 mentions for Milan, but the automatic buy-out includes rules regarding when he starts and comes off the bench.
Liverpool will no doubt be keen to offload the star, who was purchased by Rafa Benitez in 2009 as a replacement for Xavi Alonso, but failed to make an impression at Anfield.
His subsequent moves to Juventus and Milan have given the Italian a chance to break back into the international side, and he has long made his intentions clear to stay in Italy for the long haul.
"I couldn't be better treated. I feel healed. You can't say I'm injured," Aquilani said recently.
"AC Milan were great. They took me to a Dutch specialist and most of all they have advised me well."
"I like Liverpool, but Milan are at the top."
© Copyright IBTimes 2023. All rights reserved.