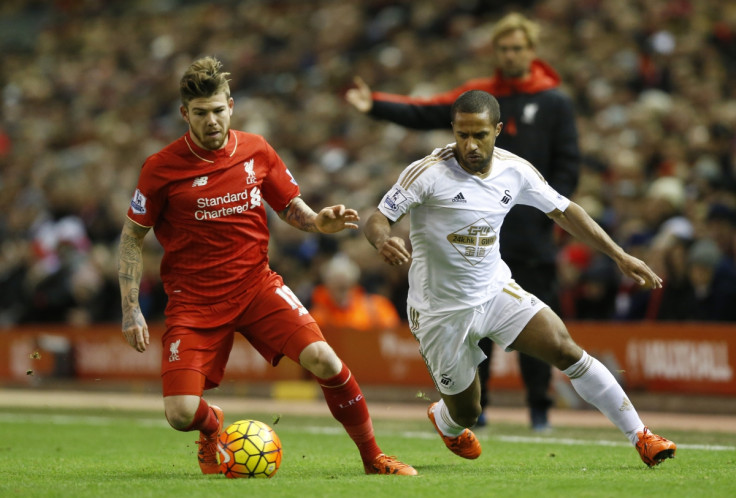 Liverpool defender Alberto Moreno's agent has hinted that the defender is open to a switch to Real Madrid, even as he acknowledged that a January transfer to the Spanish capital would be "difficult".
Moreno has been in excellent form for Liverpool of late, with his consistent performances at left-back earning the praise of Jurgen Klopp. The Spain international's good form has not gone unnoticed, with Spanish daily Marca claiming Real boss Rafael Benitez was interested in signing him to provide competition to Marcelo.
"If a team as big as Real Madrid spoke to us and Liverpool were happy with the deal, then we could talk about it," Moreno's agent Javier Moya was quoted as saying by Marca.
"If a team as substantial as Real Madrid made an offer, that would be wonderful for him."
He added that "big teams in Spain and other places" had expressed an interest in the 23-year-old.
"It's normal for clubs to ask after such a big player. They're certainly asking after him," Moya stated.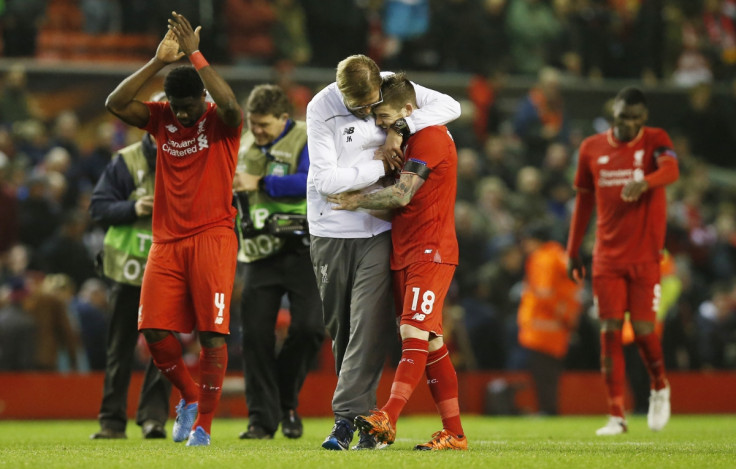 He all but ruled out the chances of a transfer happening in January, however, saying the player was happy in Merseyside.
"That's difficult. Everyone knows how important Real Madrid are, but Liverpool have won five European Cups. Liverpool would have to make the first move," he said.
"[Moreno's] delighted. He's learning another culture and playing in one of the biggest leagues, and as a regular starter to boot."
Aggressive style
Meanwhile, Moreno praised the style of football Klopp has implemented at Anfield in an interview with Madrid-based radio station Cadena COPE.
"He arrived here with a clear idea. He explained to us saying that if we lose it was going to be his fault but he wanted us to follow his idea," the former Sevilla defender revealed.
"And it is paying off. I like his style, being aggressive because it fits with my style.
"I love it, pressing, steal the ball and go quick on the counter-attack with 11 guys running. I love it."