Fiorentina have claimed that it was Alberto Aquilani who made his transfer away from Liverpool difficult, rather than the club, with the playmaker demanding wages that were unmanageable for any side in the Serie A.
Aquilani came out after he finally secured a move to Italy on a permanent basis, and accused the Reds of making his life at the club, which saw three managerial changeovers, very difficult.
"Did I feel unwanted? I think you all know how things went for me," he said at the time of his transfer to Fiorentina. "I would have stayed at Milan if I had played 25 games. After my 22nd appearance, I was told that I would not play any more games.
"I appreciate their honesty. They explained to me that it was due to economic issues, and they preferred not to spend that money.
"Even the year before, I had a very high asking price; one that Juventus chose not to exercise. The market has changed and Liverpool always asked too much money for me."
But now Fiorentina have put forward their opinion over why it was difficult to pry Aquilani from Liverpool, revealing that it was his own demands which were the problem rather than his club's.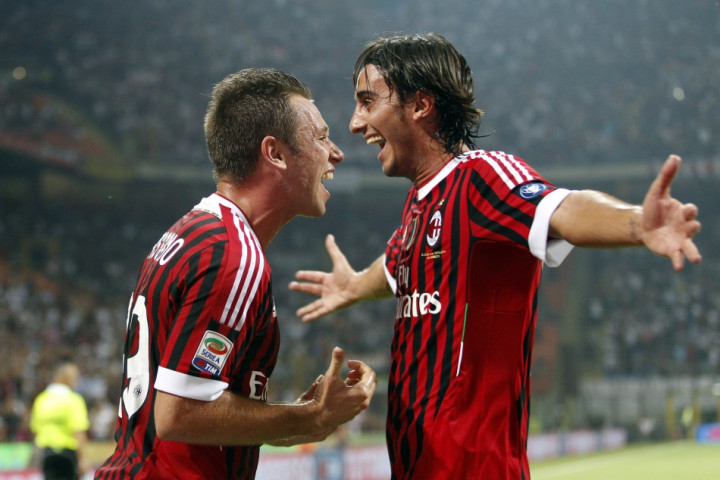 "The most difficult operation? The one with Liverpool for Aquilani, who had a salary impractical for Fiorentina and perhaps also for all Italian clubs," sporting director Daniele Prade told Radio Blu. "We resolved it along with Liverpool, our good relations paid off."
The comments go so far as to hint that Liverpool were in fact the catalyst in the transfer rather than a hindrance, with Brendan Rodgers hoping to offload as many players as possible to decrease the side's wage bill.
But despite the wage issue, Fiorentina are delighted to have Aquilani in their side for the season ahead, with Prade saying: "It was great taking back Aquilani to Fiorentina. Alberto in Florence will again be a top player."
Fiorentina were caught up in another transfer tussle over the summer, with Dimitar Berbatov coming to within a flight of sealing his move to the side.
And the Italian outfit are now claiming that they will ask for the money from that flight back, as the striker chose a move to Fulham at the last minute instead.
"Berbatov? The final lines of our press statement are just my thoughts," he explained. "I'm glad that he did not arrive. We will request to his agent the money we paid for their flight to come to Florence, 100 percent."