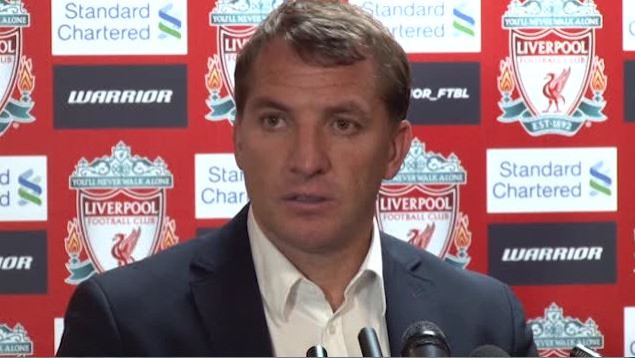 Liverpool manager Brendan Rodgers has revealed his summer transfer plans, claiming that he would rather "have one or two absolute top players than seven that might not help the team".
Having secured second place in the Premier League this season, Rodgers believes Liverpool now have to continue improving to re-establish their pre-eminence in both England and Europe.
Apart from goalkeeper Simon Mignolet, last summer's signing - Iago Aspas, Luis Alberto, Victor Moses, Aly Cissokho, and Tiago Ilori - have struggled to make an impact at Anfield and Rodgers believes they cannot afford another indifferent summer.
"I don't want to put a figure on how many [players I would like] but I would rather have one or two absolute top players than seven that might not help us," Rodgers told Liverpool's official website.
"It's about the quality. We can't be going into the Champions League this year with doubts about players. We have to be going in knowing what the players' capacity to play is and their capabilities."
Rodgers believes that Liverpool already have a good base and now "it's about planning.
"We have the core of the squad now. Two years ago, when I came in, I was looking to introduce new ideas but a lot of the players weren't there because of the European Championship.
"That affected the start of the season. At least this summer we have the principles bedded in place and the players that come in will be the profile we want. It should be better for us this summer."
With reports claiming that main summer target Adam Lallana has been urged to force his Southampton exit before the World Cup to avoid a price-rise, Rodgers said: "Ideally you would want to get things done beforehand but it is difficult because transfers are so complex.
"The World Cup does make it difficult but the club and ourselves have been preparing for quite a few months now so we will try and get the business done as early as we can."