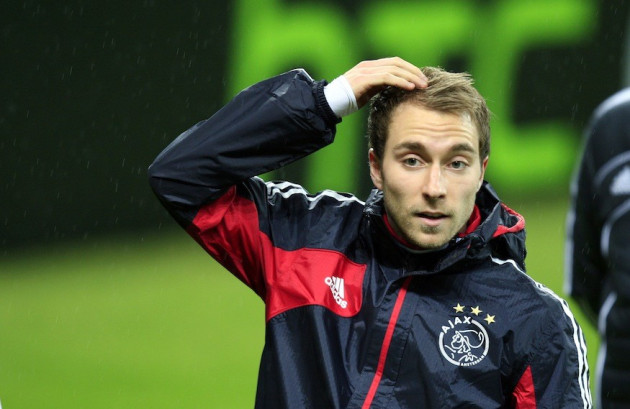 Ajax would find it very difficult to replace Liverpool playmaker target Christian Eriksen if he were to leave the club this summer, according to club starlet Viktor Fischer.
Eriksen has long been on the Reds' radar as well as a number of top European clubs, but so far no concrete interest has been shown as he enters the final 12 months of his current deal with the Dutch side.
Liverpool have hinted that there are more signings to be made before deadline day rolls around, and the side have been busy throughout the transfer window, most recently tying up a deal for Aly Cissokho to join the club on loan.
And Fischer has given insight into just how good Eriksen has been in the last few seasons for Ajax, saying that every game is a good one when the Denmark international is on the pitch.
"Eriksen is so important to us", the 19-year-old told Het Parool. "You can always expect a good game from him, even if he is not in the best shape or fit or not always accurate.
"Eriksen is just always good for us, through his vision of the game and his ability to run.
"He is very important to the Ajax scheme and if he leaves it will be another Ajax."
Eriksen has been open about the fact that he will listen to offers over a possible exit, but insists he will only leave Ajax if he feels he is making a step up and will receive maximum game time.
Liverpool could certainly offer the game time aspect, with Brendan Rodgers well known for handing younger players the chance to step up and prove themselves, but with the club unable to offer Champions League football they would need to convince the star of their plans or future success.
Eriksen admitted yesterday that he is being particularly picky about his destination but believes that in doing so he will make the best future possible for himself.
I'm a picky person, I always have been," he told Voetbal International. "I've always thought about what step I had to take and at what time. There's not much difference in that even now."