Liverpool manager Brendan Rodgers says talks between Craig Bellamy and Cardiff City have begun.
The 33 year old re-joined The Reds last summer after spending the 2010/11 season on loan at Cardiff from Manchester City.
And Rodgers admits that having had talks with Bellamy over his Liverpool future, the Wales international could move to the Championship outfit.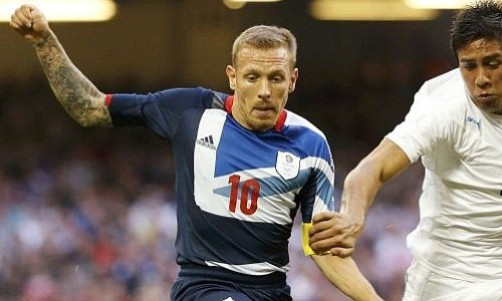 "We have been in talks with him and Cardiff," said Rodgers.
"I had a really good meeting with Craig before I moved up here.
"He is a big Liverpool supporter but I also understand his thinking.
"He is 33 and has travelled around the country all his life, so there are compassionate reasons.
"We will look at it but we will wish him all the best and move forward."
Bellamy scored nine goals last season for Liverpool, in his second spell back at Anfield but with Fabio Borini having joined the club this summer, his opportunities are likely to be limited.
The former West Ham United striker moved to Cardiff on loan for personal reasons, and those reasons could dictate his return to south Wales
"Look, you know me better than to expect me to talk publicly about that," Bellamy told the South Wales Echo. "I've no immediate plans at the moment. What will be, will be.
"I don't think too far into the future. At this stage of my career I just have to take things day by day."
He played a part in the Team GB squad which reached the quarter-final of the Olympic football competition, scoring in the opening game against Senegal, in his debut appearance in a major championship.
Rodgers' side meanwhile face Gomel in the second leg of the 3rd Europa League qualifying round, which they currently lead through Stewart Downing's sole strike.
Liverpool face West Bromwich Albion in their first game of the Premier League season, taking on former assistant coach Steve Clarke