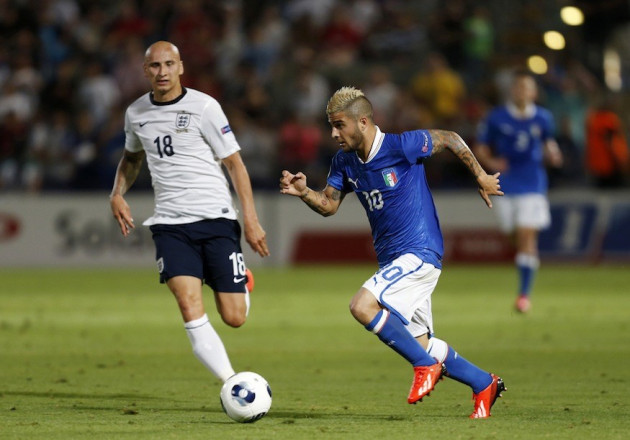 Jonjo Shelvey has insisted that while he has great memories of his time at Liverpool, the move to Swansea was the right one as the midfielder looks to further develop his skills.
Shelvey left the Reds in the summer after failing to impress Brendan Rodgers in the manager's first season in charge of the club.
His move to Swansea has seen him gain more game time under Michael Laudrup and while the England international says he was able to learn so much with Liverpool, he is relishing the chance to have more responsibility at Swansea.
He told the Liverpool Echo: "You get a love for the club, Liverpool are in my blood and I will always look out for their result.
"I was there for three years and I had a great time at a great club with such a great history, I loved it there and I cannot wait to play them.
"When I moved my Dad said I was leaving one of the biggest clubs in world football to play somewhere else. But I felt it was something I needed to do.
"I didn't want to sit on the bench and just pick up money for not playing.
"Liverpool won the League Cup when I was there but I did not make the bench, and you feel like you are not there, even though you are happy and you get a medal, you feel like you are not part of it.
"I want to be part of something at Swansea."
Shelvey also revealed that Rodgers offered him the chance to stay at Liverpool, but the 21 year old was unwilling to wait on the bench for possibly another season.
"I wasn't pushed out of Liverpool," he insisted. "Brendan Rodgers said that I could stay and fight for my place, but it's not in my character to sit around and wait for an opportunity.
"I don't regret leaving because I'd probably be on the bench (at Liverpool). It was a massive decision, but I feel that I've made the right choice."
Liverpool face Swansea tonight in their fourth league match and Shelvey will be playing against his old side for the first time. While the Reds are keen to keep their 100% streak alive, Swansea have only collected three points from their first three games and will be aiming to move out of the relegation zone with a win.