Liverpool transfer news: Jurgen Klopp open to raiding former club Borussia Dortmund for signings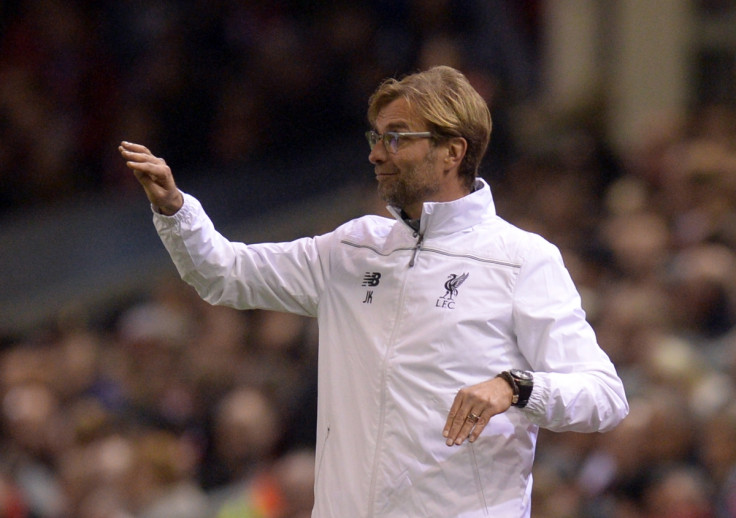 Liverpool boss Jurgen Klopp is apparently free to sign players from Borussia Dortmund after denying there is an agreement in place prohibiting him from raiding his former side. Klopp says he has no formal obligation to the Westfalenstadion club, despite Dortmund's chief executive Hans-Joachim Watzke being confident there will be no approach for their jewels.
Both Ilkay Gundogan and Pierre-Emerick Aubameyang have been linked with moves to Merseyside, according to the Liverpool Echo, since Klopp's arrival in October as the successor to Brendan Rodgers. The new Reds manager has been coy over his potential targets in the upcoming January transfer window, and will make a late decision on any business after assessing the club's injury list.
Daniel Sturridge and captain Jordan Henderson made their first appearances under Klopp in Liverpool's 1-0 win over Swansea City at the weekend to ease their injury problems. Even so, New Year transfer plans remain on the agenda. Klopp says he will not ignore players from Dortmund and says players could come and go from the German giants.
"There is no agreement with Borussia Dortmund," the Liverpool manager said, according to the Daily Expesss. "I heard as well that there was one – these sort of things are always written at the time but, no it's not true."
"I have a good relationship with Borussia Dortmund and a good relationship with all the players there – there is nothing negative between us. So there could be a possibility – if we need a player then we could try. At this moment there is nothing to talk about.
"But there is no agreement that we can't do business with Dortmund. There's also no agreement that we can't sell players to Dortmund! We only want to do something if we feel it is necessary or there is an opportunity where we cannot say no. Or our situation changes in a way where we have to take players in. This decision isn't for today or tomorrow, but we are always preparing for the moment. That's what we have to do."
Directly following Klopp's arrival at Liverpool, Dortmund chief Watzke indicated that no players would join Liverpool as the former coach would not want to damage his reputation at a club where he won successive Bundesliga titles.
"Jurgen would never do anything that would damage BVB's interests," he told told Bild am Sonntag. "I am 100% certain about that. He would never approach any players behind our back. We are simply too close for things like that to happen. We have been through too much together."
© Copyright IBTimes 2023. All rights reserved.