Follow live coverage of January transfer window deadline day here
Liverpool are the preferred option for Lazio defender Modibo Diakite who has refused to sign a new deal in Italy and is available on a free transfer at the end of the season.
The 25-year-old is currently assessing his options but it seems as though he would prefer a move to Liverpool after spending the best part of six-and-a-half years with the Serie A side.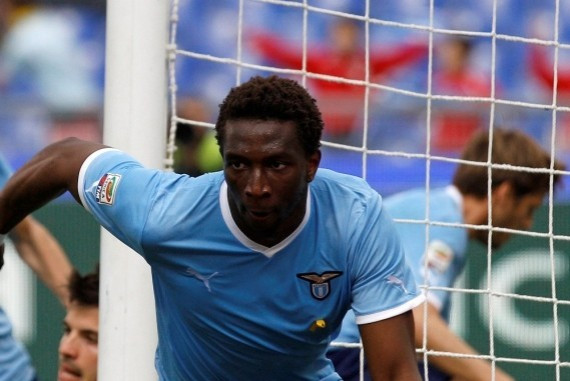 Diakite initially struggled to force his way into the Lazio squad when he moved from Pscara in the summer of 2006 but last season he cemented his place in the first team as he made 29 appearances in all competitions.
Liverpool had been mentioned as a possible destination for the defender and, according to Diakite's agent, a move to Anfield would be impossible to turn down.
"Liverpool is our first option for June," Ulisse Savini told tuttomercatoweb.com, as stated on Sky Sports. "It's in issue in progress and we have to talk yet.
"Everyone knows that the contract is expiring. Also, Lazio know there is no hurry. We'll see in the coming days. However, it would be hard to say no to Liverpool."
Brendan Rodgers may well be looking for defensive cover as veteran centre-back Jamie Carragher is yet to agree a new deal, while Sebastian Coates was heavily criticised for his performance in the 3-2 FA Cup loss to Oldham.
The French defender missed the first few months of the season through injury and has struggled to force his way back into the side since refusing to sign a contract.
He has made just one appearance in the Italian Cup and it seems increasingly likely that he will allow his contract to run out, in order to become a free agent in the summer.