Liverpool are believed to be monitoring Papiss Cisse, according to reports, with the striker on fire for Newcastle since his move to St James' Park last January.
Cisse is believed to be unhappy at the Toon, and though Demba Ba was reportedly on the market as he struggled on the goal front, it is the former who is now more likely to leave come January.
Liverpool are desperately in need of a striker after the club failed to land a replacement for Andy Carroll on the last deadline day, and the Daily Mirror claims that should he be available, the Reds will be ready and willing to take him on board at Merseyside.
So far for Liverpool, Luis Suarez has eight goals this season, but the striker's shots on goal have hit over 50 so far this season.
His performances for the side have been lauded by both Rodgers and his teammates, but it has become apparent that if Liverpool hope to challenge for a top four spot, they will need to have more support up front for the star to translate more games into wins.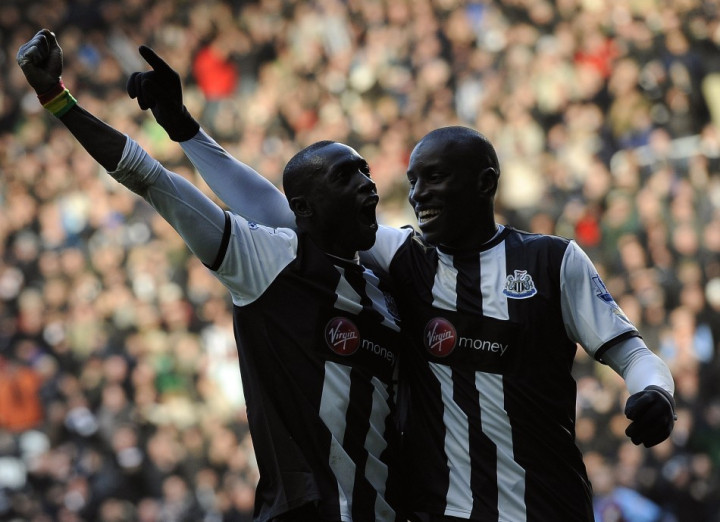 With the club in 12th place in the table, and seven points behind the top four already, it's likely that Rodgers will make more moves in January to right the errors which occurred in the summer.
At the start of September, when asked about targets for the winter transfer window, Rodgers said: "I've spoken to the players and if they get little niggles they have to man up. We have to all come together and be strong.
"What I've got here is a platform of hard work and integrity in this group. They have been fantastic in their work.
"January is always a difficult month [to buy] however you are doing but it's something we have to look at.
"Hopefully this month our scouting team comes together and there will be a lot of great work between now and then, finding the targets and finding the profile that will fit into the way we are going to play going forward.
"Between now and then we have to be creative because of the limited number of players we have up front. I'm going to have to find different solutions."
Cisse will no doubt be on a wishlist for Rodgers of potential strikers, and after scoring the winner against West Brom yesterday the 27 year old's worth will only increase as his form does.