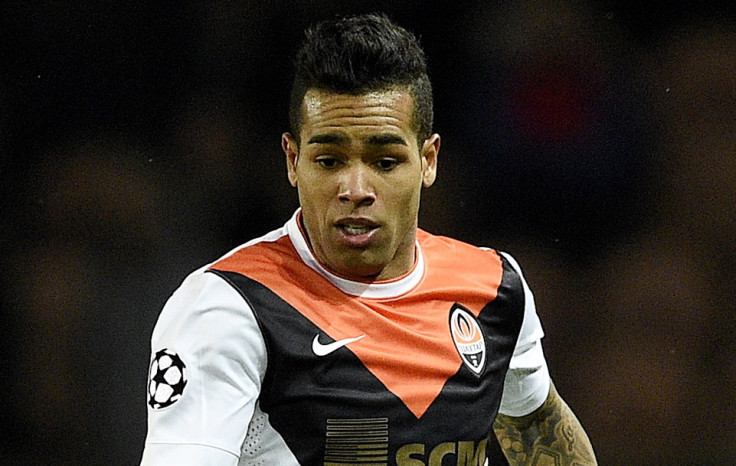 Shakhtar Donetsk general manager Sergiy Palkin has told Liverpool that they are in no hurry to sell Alex Teixeira in January and any club who are desperate for his services are welcome to meet his release clause, which stands at €70m (£53m, $75m). The club confirmed that Liverpool have made a €32 (£24m, $35m) plus €4m (£3m) bid for the midfielder which has already been rejected by the Shakhtar board.
Liverpool chief executive Ian Ayre had flown all the way down to Florida to initiate negotiations with Shakhtar, but to no avail, as the Ukranian club stuck to their decision to hold on to Teixeira until at least the end of the summer. The Red Devils are likely to return with a new offer for the Brazilian midfielder but Palkin's comments look ominous for the Reds, who are yet to make a first team addition thus far this window.
They have made only two transfers so far, with Marko Grujic going back on loan to Superliga club Red Star Belgrade and Steven Caulker being brought on loan from Queens Park Rangers. Manager Jurgen Klopp recently bemoaned the ostentatious fees being quoted by clubs across Europe, which has made it extremely difficult to do business in the market.
"Liverpool stopped after an offer of €32m and a €4m bonus," Palkin said, as quoted by the Guardian. "Our position is that we do not want to sell Teixeira today. We will sell him only at the end of the season. We need to have some good results in the Europa League and the Ukraine championship. At the end of the season we will sit down at the negotiating table.
"Teixeira has a compensation charge in his contract – the price is €70m. Please, if someone wants him – let them come and declare themselves."
Palkin added that Klopp was the driving force behind the transfer and that the German wants to meet Teixeira at Anfield before committing to any move.
"I am sure that without the agreement of Klopp there would not be a discussion with Liverpool. He wants to have a personal meeting with Teixeira in Liverpool," he added.