Liverpool skipper Steven Gerrard has now urged Brendan Rodgers to spend big in the upcoming transfer window in order to compete with the top four teams in the Premier League next season. The Reds finished seventh in the current campaign, with their arch rivals Everton ahead of them in sixth and Tottenham finishing fifth in the table.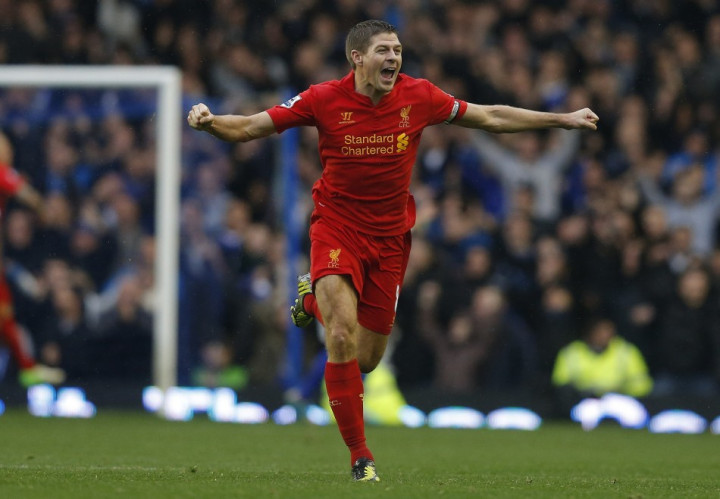 "All the other teams will strengthen and we can't afford to be left behind. I am sure the manager is already thinking about where he needs to strengthen the squad to make up that gap so we compete with the top four," Gerrard told the Express.
"We finished seventh in the league so there certainly needs to be a bit done. The preparation starts now for next year. I am sure the manager and staff are already preparing. It's down to us to continue what we've done in the last couple of months, take that into next season and try to improve," the Reds skipper added.
Meanwhile, Rodgers had earlier admitted that it will be difficult for the Reds to spend big in the summer as the club are set to give the Northern Irishman a £20m transfer kitty to bring in new players.
However, the Merseyside club can still raise money from the sale of fringe players. Sebastian Coates admitted he will leave the club in the summer while England international Andy Carroll is now wanted by West Ham United on a permanent deal.
The former Swansea manager's top priority is to find a replacement for Liverpool veteran Jamie Carragher, who retired from professional football this season. The Reds have now set their eyes on signing Manchester City defender Kolo Toure, who will be available for free in the summer.
Liverpool are also keen on signing Wigan Athletic duo Callum McManaman and James McCarthy as Rodgers is looking to strengthen the squad. The Reds manager earlier revealed the club are planning to bring four quality players in the summer.
"I am happy with the squad if I can then put another three or four quality players to it. It is quality we are after, not quantity. If we bring in another three or four quality players to add to what we have got, then we have got a strong squad," Rodgers told the Mail.