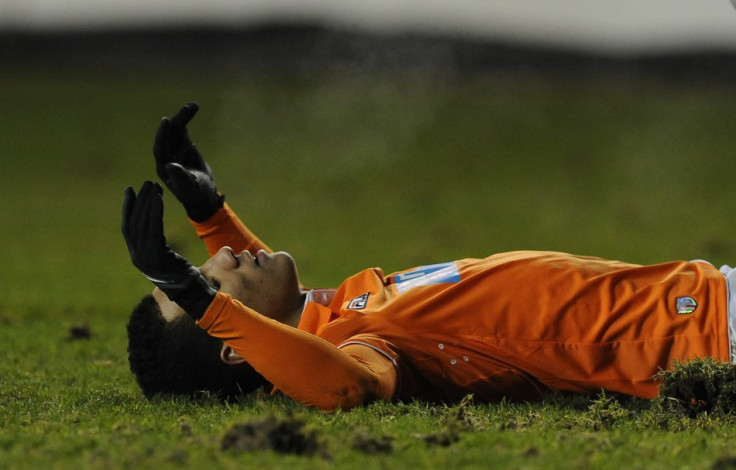 Liverpool will still profit from the sale of Blackpool star Tom Ince, reports claim, with the forward set to move to Cardiff after the Reds failed to get him back to Merseyside in January.
Multiple publications had claimed that Brendan Rodgers was set to make Ince his first signing of the winter transfer window, but the manager wasn't willing to meet Blackpool's price demands.
Ince spent a large amount of his youth career at Liverpool but left the club permanently for Blackpool in 2011. Last season he scored 18 times for the side, helping them into the playoffs for the Premier League and putting himself on the radar for a number of top flight clubs.
While reports have continued to connect Ince with a possible move to Liverpool, it now looks as though he will head for Cardiff instead. And the Daily Mirror claims that the Reds will still profit from the sale of the 21 year old after they added a sell-on clause into his contract.
In fact, Liverpool are believed to be able to receive half of Ince's £8m transfer fee, meaning that should Cardiff purchase the young star the side will profit £4m adding a nice consolation after missing out on one of England's future prospects.
Swansea are also believed to be in the mix for Ince's signature, and Blackpool manager Paul Ince admitted that he wouldn't stand in the way of his son's future.
"I think it's 50/50 at the moment," he explained. "It's a tricky one for me. Ideally, you want your son to be playing in the Premier League - but you also want him to be playing for you."
For Liverpool, the fee will be a nice add-on to their current summer budget, which Rodgers has insisted will be quite tight and concentrated on bringing in young players full of potential in this transfer window.