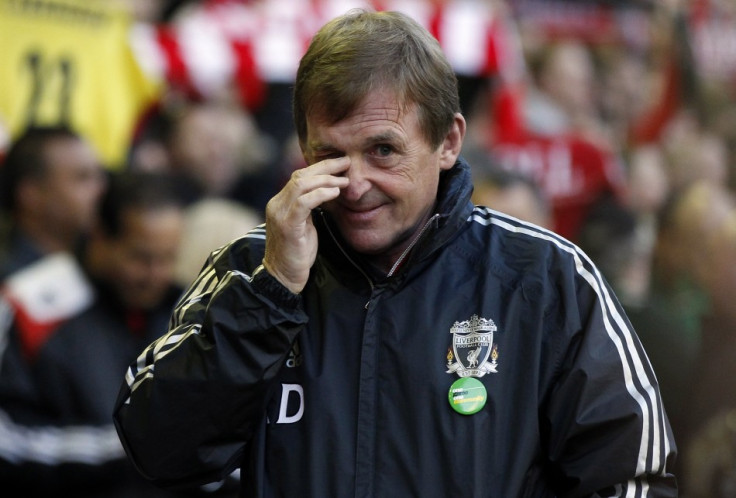 Kenny Dalglish is targeting Swansea City star Nathan Dyer, according to widespread reports, with the winger starring for the newly promoted side so far this season.
At just 23 years old, Dyer has made 96 appearances for the Swansea side, scoring five goals in that time. The Englishman has adapted well to the faster paced Premier League after the side were promoted from the Championship tier last season, and has already scored his first top-tier goal.
Liverpool were unable to defeat Swansea just over two weeks ago, with the sides drawing 0-0 at Anfield. It was the third game in a row that the Merseyside club had been unable to win at home, but Dalglish has been keeping an eye on Dyer's performances for the Swans ever since, and he has so far failed to disappoint.
Liverpool have spent a mammoth £100 million plus since the turn of 2011, bringing a host of new players into the squad. And even though Dalglish signed seven players during the summer, he is said to be looking for more support on the right side of the pitch when the January window opens.
The Liverpool manager has so far been quite successful with his signings, and while Andy Carroll is yet to deliver on his full potential, Jose Enrique and Luis Suarez in particular have become integral parts of the Liverpool squad. Stewart Downing and Jordan Henderson also look to be finding their feet for the side, and Charlie Adam has been a stand out since making the move.
Dyer's ability to stand up to the big teams in the Premier League has made him an even more attractive prospect, with the star shining against Manchester United on the weekend, and giving Patrice Evra a particularly hard time on the pitch.
Newcastle and Everton are also said to be interested in Dyer, but Liverpool would seem to have the highest budget of the trio.
Whether Dyer will want to compete for a place on the Reds' squad is another issue, with Dirk Kuyt and Maxi Rodriguez also targeting spots in the starting line up.