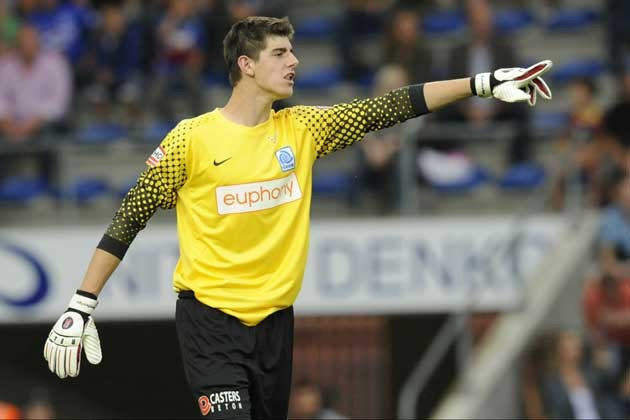 Atletico Madrid goalkeeper Thibaut Courtois has accused Liverpool's Simon Mignolet of showing him a lack of respect amid a row over who will be Belgium's number one at the World Cup.
The Chelsea starlet who is currently enjoying his third consecutive loan spell with Diego Simeone's side was Belgium manager Marc Wilmots' first choice in goal throughout his side's qualifying campaign and has done little to put that position in doubt with another excellent campaign in La Liga this season.
As a result, Mignolet's involvement on the international stage has largely been confined to friendly matches, but it has not stopped the Liverpool shot stopper airing his intention to displace Courtois in the Belgian goal in time for Brazil 2014.
Mignolet's persistence has once again irked Courtois, who has maintained his opinion that the former Sunderland 'keeper is treating him with disrespect.
"If someone says that he is unfairly left out of the Red Devils' goal, I see that as an attack," Courtois told Belgian newspaper Het Nieuwsblad.
"It shows that you do not accept the coach's current choice and at the same time that you show no respect for the current number one.
"But I do not want my statements to be seen wrongly, as last time. Then it sounded like I said Mignolet must show no ambition. That's not true. I understand that he has the ambition of becoming the number one for Belgium. I only say you should also respect those who play."
Courtois is yet to make his professional debut for Chelsea after signing for the club from Genk in 2011. Given the success the 21-year-old has enjoyed at the Vicente Calderon and with no signs of Petr Cech being ready to surrender his number on status at Stamford Bridge, Courtois' long term future remains in doubt.
Atletico boss Simeone recently indicated the club will do all they can to retain Courtois' services with the 'keeper's representatives and the two clubs expected to hold talks at the end of the season.