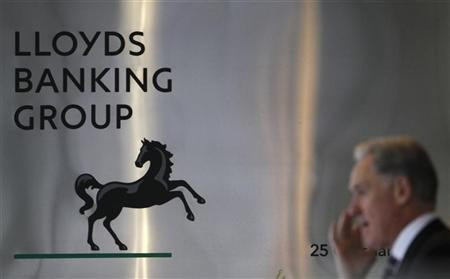 Lloyds Banking Group is axing 850 jobs across commercial banking, retail and other operations in Britain, as part of its self-imposed Strategic Review.
According the group's statement, Lloyds will slash a sizeable chunk of its headcount but will also create 275 jobs in other areas.
It did not specify any other details.
The British lender, which is 41% owned by the tax-payer, has so far cut more than 30,000 positions and closed a number of overseas units to focus on the UK since its £20bn (€23.7bn, $31.1bn) taxpayer rescue in 2008.
Chief executive officer Antonio Horta-Osorio first announced the review in June 2011.
The last round of job cuts came in March this year, where Lloyds culled 550 jobs across the risk, insurance, commercial banking, retail and wealth, asset finance and international divisions, as part of its strategy to reduce costs by 2014.
However, while Lloyds is cutting jobs across a number of areas, it is also increasing its workforce to deal with a number of banking scandals.
On 8 March, the Financial Services Authority revealed that UK banks have paid nearly £9bn over the past two years to compensate customers mis-sold payment protection insurance (PPI), in what has become the most expensive financial scandal in British banking history.
Banks have accelerated their recruitment drive to deal with PPI mis-selling claims.
In line with this industry trend, Lloyds has revealed it has employed 6,000 people to process these cases.
In mid-January this year, IBTimes UK reported that the Financial Services Authority and the banking industry are considering implementing a deadline for PPI mis-selling claims in order to slow down the backlog in disputes and billions of pounds in payouts.
Related Articles:
Lloyds Cuts 550 Jobs Across Seven Divisions Amid 'Strategic Review'
Mis-Selling Derivatives and PPI Scandals Create 20,000 UK Jobs