Lloyds Banking Group, RBS and HSBC shares rally on FTSE 100 following eurozone falls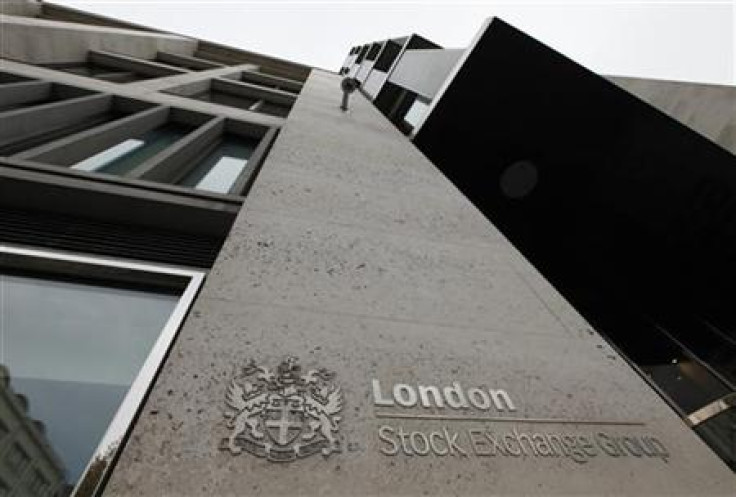 Shares in British banks were up, with the exception of Barclays, in morning trading on the FTSE 100, as investors took advantage of the low prices, brought down by ongoing fears over the state of the eurozone.
Banking shares have been hit in recent weeks by concerns that Greece's sovereign debt crisis could spread to other nations such as Portugal, Italy, Spain and Ireland. The EU has already put together a 750 billion euro bailout fund to save countries that get into serious trouble.
Yesterday the Chairman of the US Federal Reserve, Ben Bernanke, said, in an attempt to reassure investors, that eurozone leaders were committed to the future of the single currency. He also said that the eurozone had enough cash to prevent a disaster occurring in any of the nations of concern.
While this did little to help banking shares yesterday, today shares had a minor rally.
In early morning trading shares in Lloyds Banking Group, RBS, Barclays and HSBC were up 1.0-3.1 per cent. However by mid-morning Barclays shares began to decline again.
By 10:18 shares in Lloyds Banking Group were up 0.91 per cent to 52.23 pence per share, RBS shares rose 1.54 per cent to 42.09 pence per share and HSBC shares increased just 0.13 per cent to 633.80 pence per share. However Barclays shares fell 2.64 per cent to 276.50 pence per share.
Overall the FTSE 100 was down 0.15 per cent to 5,020.26.
© Copyright IBTimes 2023. All rights reserved.