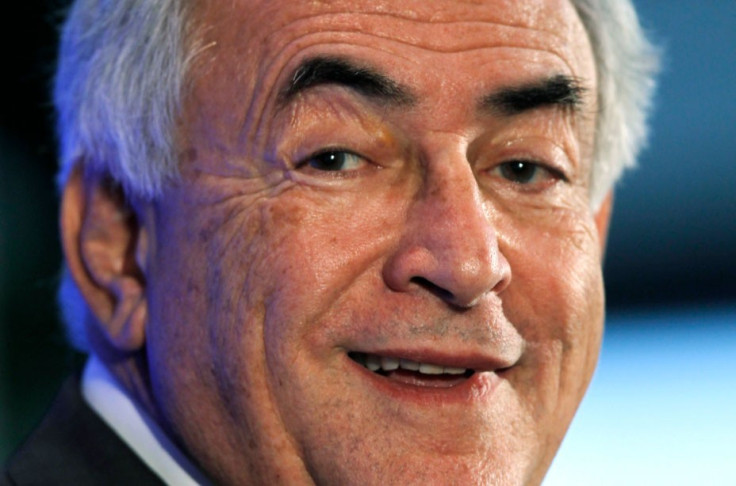 Shares in British banks were down on the FTSE 100 in morning trading after the shock arrest of Dominique Strauss-Kahn, the head of the International Monetary Fund, threatened to disrupt key talks on the eurozone bailouts of Greece and Portugal.
Mr Strauss-Kahn was arrested as he prepared to take a flight to Europe. He stands accused of attempting to rape a maid at a £1,900 a night hotel in New York. Should he be found guilty he could face more than 20 years in prison.
His arrest has implications for the eurozone, whose finance ministers are to meet today and tomorrow in order to finalise a bailout for Portugal and a second bailout for Greece. Mr Strauss-Kahn's deputy, John Lipsky will take his place at the talks.
The news appeared to do little good to risk sensitive banking shares.
By 10:45 shares in Lloyds Banking Group were down 1.54 per cent to 53.86 pence per share, RBS shares dropped 2.24 per cent to 41.80 pence per share, Barclays shares were down 1.59 per cent to 269.95 pence per share and HSBC shares declined 0.74 per cent to 642.70 pence per share.
Overall the FTSE 100 was down 0.72 per cent to 5,883.40 pence per share.