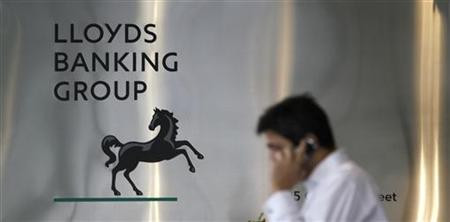 Shares in British banks were down on the FTSE 100 in morning trading as investors continued to fret over the state of the eurozone and the global economic recovery.
Last week saw shares dive after weaker data from China prompted fears that the global recovery will be slower than previously feared. The news helped take the FTSE below 5,000 for the second time only this year, before sliding even more to less than 4,900, where it has remained.
Today also saw the release of a report by Deloitte which showed that company CFOs optimism fell in the second quarter, while their expectations of a double-dip recession grew.
Meanwhile concerns continue about the level of sovereign debt in the eurozone, despite austerity drives from a host of European nations.
There was however a little comfort for banks when UBS said that it expected all major European banks to pass the "stress tests" imposed on them to detect any risk of collapse.
Despite this banking shares still dropped significantly.
By 11:18 shares in Lloyds Banking Group were down 0.59 per cent to 54.18 pence per share, RBS shares dropped 2.01 per cent to 39.25 pence per share, Barclays shares declined 2.29 per cent to 262.30 pence per share and HSBC shares fell 0.23 per cent to 598.70 pence per share.
Overall the FTSE 100 was down 0.07 per cent to 4,834.72.