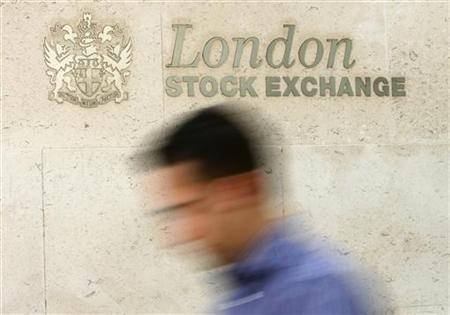 Shares in British banks were up in morning trading on the FTSE 100 thanks to promising news on debt at Dubai World, following days of uncertainty over regulation and European debt.
Yesterday banking shares were hit by the surprise ban on short selling imposed by Germany and by increasing regulation being introduced in the USA.
The sector has also been held back in recent weeks by concerns about sovereign debt in eurozone countries such as Greece, Spain and Portugal. While the nations have now started austerity drives in a bid to stave off a sovereign debt disaster, public sector cuts have led to worries that any economic recovery will be significantly slower than initially believed.
Today however Dubai World, owned by the United Arab Emirates government, today said it had reached a deal in principle to restructure its $23.5 billion debt, with core lenders holding 60 per cent of the exposure.
The news sent banking shares up and boosted the FTSE 100.
By 10:46 shares in Lloyds Banking Group were up 2.45 per cent to 57.75 pence per share, RBS shares increased 2.81 per cent to 46.47 pence per share, Barclays shares rose 1.08 per cent to 303.25 pence per share and HSBC shares climbed 0.85 per cent to 643.50 pence per share.
Overall the FTSE 100 was up 0.56 per cent to 5,187.28.