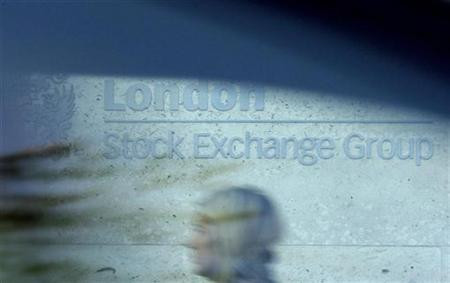 Shares in British banks were up on the FTSE 100 as investors quietly grow in confidence after eurozone finance ministers appeared to solidify a deal aimed at preventing the spread of Greece's sovereign debt crisis.
Last week, in a move that reassured global markets, eurozone countries agreed a 750 billion euro rescue deal for countries at risk from sovereign debt.
Greece has already seen deadly riots hit its streets in protest at austerity measures needed to qualify the country for an EU/IMF bailout. Spain and Portugal have also started their own austerity drives in a bid to prevent a Greece-style crisis.
Following talks yesterday between eurozone ministers, Wolfgang Schaeuble, German Finance Minister, dismissed concerns that France and Germany were in conflict as to how to deploy the 750 billion euro package.
In recent days there have been reports that French President Nicholas Sarkozy threatened to take France out of the euro if Germany refused to bailout Greece.
The apparent restoration of harmonious relations in the eurozone appeared to boost investor sentiment in banks.
By 10:07 shares in Lloyds Banking Group were up 0.45 per cent to 57.57 pence per share, RBS shares increased 0.19 per cent to 46.85 pence per share, Barclays shares were boosted 1.59 per cent to 309.55 while HSBC shares rose 0.17 per cent to 650.20 pence per share.
Overall the FTSE 100 was up 0.44 per cent to 5,285.56.