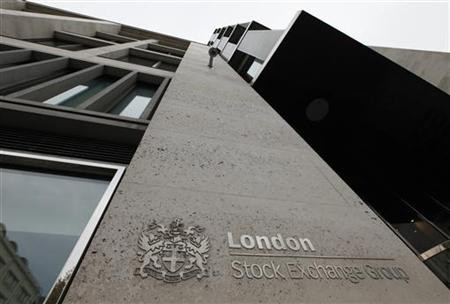 Shares in British banks were down on the FTSE 100 thanks to continuing fears about sovereign debt in the eurozone and news that the US Senate had passed legislation imposing stringent regulation on Wall Street.
Political leaders in eurozone countries are still yet to agree a concrete deal on how to solve sovereign debt issues in countries such as Greece, Spain and Portugal. However, today Germany is expected to approve the granting of its huge share of the 750 billion euro back up fund for those countries that get in serious difficulty.
Investors were also spooked by a bill passed in the senate yesterday which would severely constrain the banking industry and is expected to cut bank profits significantly for the foreseeable future.
The EU is also looking to tighten up regulations in the eurozone to prevent another sovereign debt crisis.
By 10:01 shares in Lloyds Banking Group fell 1.28 per cent to 54.20 pence per share, RBS shares declined 0.96 per cent to 44.39 pence per share, Barclays shares dropped 4.14 per cent to 289.60 pence per share while HSBC shares fell 1.00 per cent to 625.60 pence per share.
Overall the FTSE 100 was up 0.04 per cent to 5,075.34.