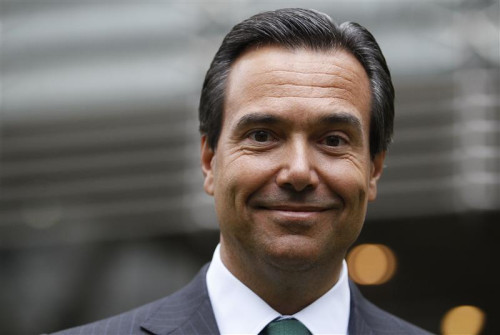 Lloyds Banking Group's boss Antonio Horta-Osorio has bagged a £2m bonus despite a raft of ongoing mis-selling scandals which have cost the bank billions in compensation.
According to media reports citing unnamed government officials, Horta-Osorio will be offered a bonus of between £1.5m (€1.8m, $2.4m) to £2m, after the bank revealed that it is looking to apply to the regulator in the second half of the year to restart dividend payments.
However, if Horta-Osorio did accept the bonus, it would be awarded in shares and deferred for at least five years.
Lloyds is 33% owned by the government and its largest investor is the UK Financial Investments (UKFI). It has to get permission from the government before it can start paying shareholders a dividend. The last time Lloyds paid a dividend was in 2008.
Lloyds declined to comment.
UKFI was not immediately available for comment outside office hours.
Mis-Selling Scandals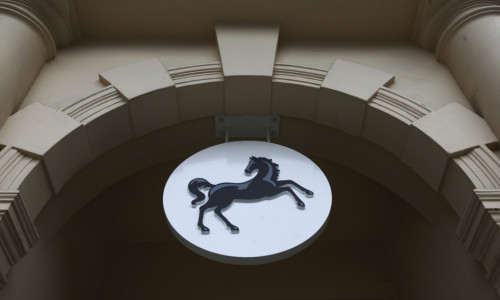 Only a day ago, Horta-Osório tried to quell concerns over payment protection insurance (PPI) claims after the bank set aside another £1.8bn to compensate customers that were mis-sold the product.
While banks have so far set aside just over £20bn to deal with the most expensive consumer scandal in British history, Lloyds' total PPI bill now stands at £9.8bn – nearly half of the entire industry's compensation pot.
PPI was originally designed to provide loan repayment cover, should the customer fall ill, lose their job or have an accident.
However, millions of customers complained after saying that they never wanted or needed the policy in the first place.
Horta-Osorio's alleged decision to accept a bonus is a stark contrast to his rival at Barclays
Barclays' chief executive Antony Jenkins revealed this week that he will not take a bonus for 2013 as his bank continues to shell out billions of pounds on compensation, regulatory and litigation costs relating to past bad behaviour.
A number of scandals have surrounded Barclays since the financial crisis, such as Libor fixing, leaving it with huge fines from regulators. It has also been hit with redress claims from past customers who say they were mis-sold financial products.
"2013 has been a year of considerable positive change for Barclays, and I am particularly proud of the progress we have made in starting to rebuild trust, in defining and implementing a common culture, in repositioning the business for the future, and in significantly improving our balance sheet," Jenkins said in a statement.
"While all of these actions are in the long-term interests of our shareholders, I am aware of the very significant costs which have been required to address legacy litigation and conduct issues in 2013, as well as to exit assets and businesses we no longer wish to participate in.
"When combined with the substantial rights issue we completed in the autumn, I have concluded that it would not be right, in the circumstances, for me to accept a bonus for 2013, and I have therefore respectfully declined the one offered to me by the Board."
He had turned down a £2.75m bonus the year before, though Jenkins still pocketed a remuneration package worth £8.6m.