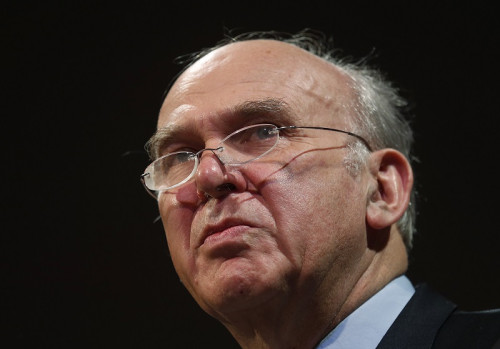 Britain's business secretary Vince Cable has demanded a meeting with Lloyds Banking Group bosses, after the partly state owned firm revealed it is axing 1,080 jobs.
Cable is concerned that a chunk of job cuts are coming from a unit that deals with SME issues at a time where a raft of mis-selling scandals is plaguing the banking industry. Lloyds originally announced a Strategic Review back in 2011.
"Under its new management, Lloyds have made a virtue of breaking free of its past performance and culture," said Cable.
"In particular they have put relationships with small businesses at the core of their new approach. I welcomed this at the time and praised them on this basis.
"So I am very surprised and disappointed to see the news that Lloyds has announced cuts that strike at the heart of these important commitments and put its focus on small businesses at risk."
Lloyds, which 33% owned by the taxpayer, said it is arranging to meet Cable.
"We are committed to the relationship model and are the only bank to increase lending to small businesses since the new management team arrived," said Lloyds.
Lloyds is to slash more than 1,000 jobs in the UK as part of the lender's previously announced self-imposed Strategic Review.
The losses will fall within the employer's retail, risk, operation, and commercial banking divisions as part of the 15,000 jobs it had hoped to cut by 2014.
Lloyds said in total 1,080 jobs will be axed and an additional 310 roles will be moved to new employers under Transfer of Undertakings (Protection of Employment) Regulations (TUPE).
But the lender said it will also create more than 90 new roles across its retail, risk and commercial banking divisions.
Britain's biggest banks, including Lloyds, is still wading through thousands of complaints from SMEs over potentially mis-selling interest rate swap agreements (IRSA).
IRSAs are contracts between banks and customers where typically one side pays a floating or variable rate of interest and receives a fixed rate of interest payments in exchange.
Such contracts are used to hedge against extreme movements in market interest rates over a given period. Companies that saw the value of these products move against them as rates fell during the recession now owe banks inordinate sums of money in yearly interest payments.