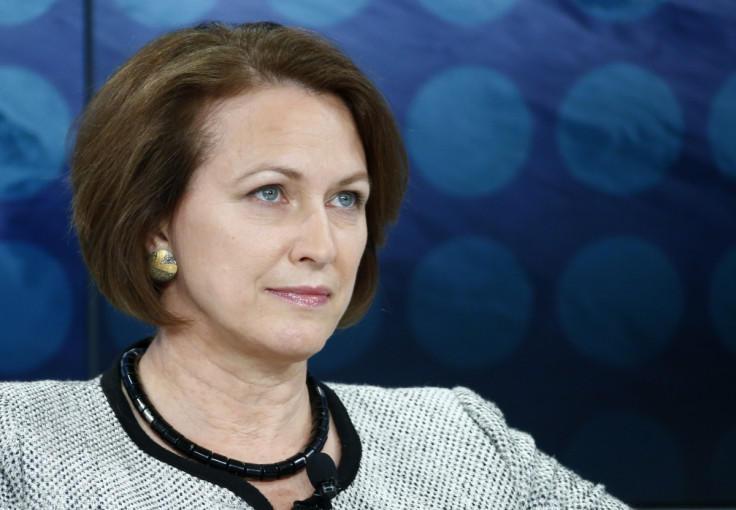 Lloyd's of London CEO Inga Beale is the first female bisexual to top a list of the 100 most prominent LGBT+ executives, rounded up by equality and leadership foundation OUTstanding. HSBC chief executive Antonio Simoes is among the top 5 as well.
Three other bisexual business leaders were among the top 100 out and proud executives for the first time since OUTstanding started listing the LGBT+ icons. Facebook CEO Mark Zuckerberg and Virgin Group founder Richard Branson were listed as most prominent allies.
"It is a delight and honour to be listed in OUTstanding's Top 100, but the praise should go to the whole London insurance sector," Beale commented. "I am proud of the commitment of Lloyd's and the London insurance market to celebrate diversity and ensure we are an attractive, globally relevant and inclusive sector. Inclusion is the foundation of innovation, and having an open, accepting, and diverse workforce will enable us to succeed in a changing and challenging world. "
Among the top LGBT+ business leaders is also Paul Reed, who heads BP's oil trading arm IST. BP's former chief executive Lord Browne made headlines when he was outed by a Sunday newspaper. He has since become one of the most well known business people to advocate for LGBT+ inclusion and acceptance in businesses.
Martine Rothblatt, who is the CEO of United Therapeutics, is the highest ranking transgender person to make the list. Rothblatt, who founded Sirius Satellite Radio, is among the highest paid female executives in the US.
OUTstanding founder Suki Sandhu said that in the last two years there has been a strong increase of interest in the list, with CEOs now being proud to be included rather than ashamed. "I hope it shows people are both more comfortable about being their true selves at work, and also that they see the value of 'going public' in terms of inspiring the next generation of leaders," Sandhu commented. "I'm hugely proud that all of our featured role models continue to challenge the assumption that you can't be openly LGBT in business and be a success. "
These are the top 10 OUT LGBT+ business leaders
Inga Beale, CEO of Lloyd's of London
Alan Joyce, CEO of Qantas
Antonio Simoes, CEO of HSBC
Martine Rothblatt, CEO of United Therapeutics
Claudia Brind-Woody,VP of IBM
Paul Reed, CEO of PB's supply and Trading
Beth Brooke Marciniak, global vice chair at EY
Christopher Bailey, CEO of Burberry
Anthony Whatson, CEO of Uphold
Sander van t'Noordende, group CEO Accenture