Former BP boss Lord Browne: Everyone in the oil industry knew I was gay, apparently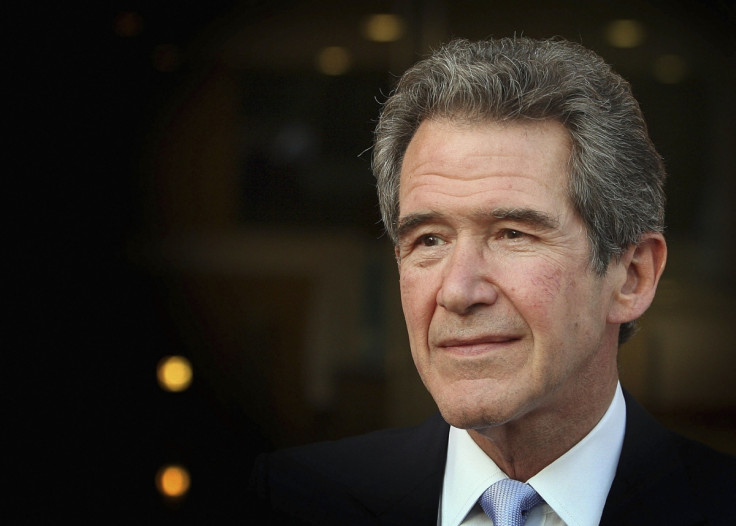 Renowned former BP chief Lord John Browne said that a fellow businessman once told him everyone in the industry knew about his sexuality. Browne, speaking at an inclusion and diversity event organised by Lloyd's Insurance, told an audience that someone who worked in the industry said that everyone was aware that he was gay, during one of his appearances to promote his book, The Glass Closet.
"'I'm from the oil industry,' he said. 'I don't work for BP, but I want you to know, John, that actually we all knew you were gay,'" Browne recounted. "And he added: 'We just couldn't figure out who to get to tell you.'"
To a diverse audience, the former oil boss told the story of how the Mail On Sunday outed him to the public and how he could not bring himself to tell the truth about how he met his then partner. "I lied. I actually lied. And I don't do that," he said. This backfired as, because Browne lied on the witness record, the injunction his company's lawyers were trying to get did not go through.
New life
Since he resigned as chief executive at BP, Browne has written a book called The Glass Closet, and has focused on battling homophobia and exclusion in the business world. At his talk in London's Leadenhall building, better known as the Cheesegrater, he said there is still a long way to go. In his journey to open up the business world to LGBT people, he encountered headhunters who were working for officially equal opportunity employers, but were told "Let me tell you one thing: I want them straight, white and male."
Hyper-masculine places, such as the US defence force and tech and innovation businesses were particularly lagging behind in terms of acceptance and inclusivity. "Silicon Valley is almost like a frat house," Browne said. "A lot of these activities are like you're at gamma, delta, pie or whatever at some US college."
Ironically, it is especially in innovative companies that LGBT people should be urged to come out, as the firms "need 100% of your brain", Browne said. He argued that hiding your sexuality or gender identity will take a lot of effort and prevents talented people from reaching their full potential.
However, more is being done to make the business world inclusive. On 1 October the Human Rights Campaign (HRC) launched a global coalition to advance LGBT workplace equality around the world. According to HRC, over 89% of Fortune 500 companies protect lesbian, gay and bisexual people against discrimination, but a mere 66% have anti-discrimination rules regarding gender identity.
"It's a challenge," Lord Browne said regarding hiding your sexuality. "In the long run, people always work better when they can be themselves. It's just because they become more human and they can relate to others. If you have to disassemble the whole time, I don't know how you can have normal conversations because you keep having to watch what you say. I mean, how would you describe your partner if they're the same sex? So, if you're not out, you're constantly changing the gender, constantly hiding photographs."
One of the outstanding conversations he has had after coming out was with a female engineer in the US Defence Force, who said it was a great relief to come out. She told him: "I want you to go back to your office, take off your wedding ring...put away all the photographs, don't talk about the weekends, don't talk about what you do, don't talk about your partner and don't worry about their health, because you're not allowed to, visibly, and see how you find that."
© Copyright IBTimes 2023. All rights reserved.