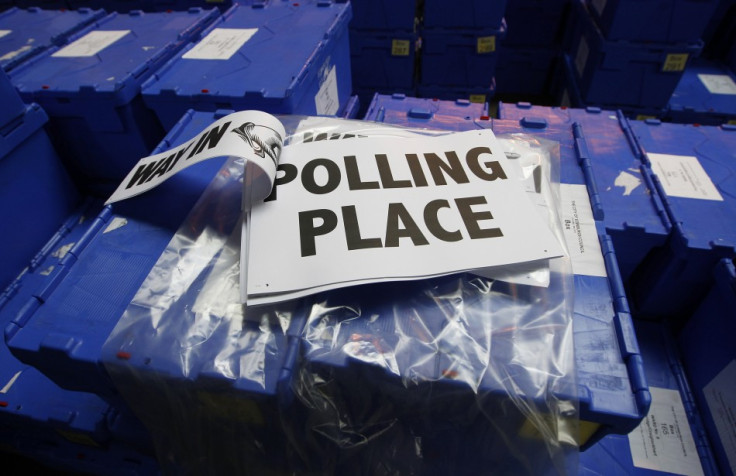 Voters are going to the polls across England, Wales and Scotland in local elections and to choose mayors that will act as a barometer of how David Cameron's embattled coalition government is faring.
According to the Telegraph, opinion polls give Labour a clear lead, often in double digits.
According to a YouGov poll, 43 percent of voters said they would back Labour at the elections. The Tories scored 33 percent and their junior partners in the coalition, the Lib Dems, were neck and neck with UKIP on 8 percent.
Across the UK, more than 5,000 seats are up for grabs in the 181 councils. Apart from the election for 128 English councils, 10 major cities in England will hold a referendum on whether to elect a mayor.
Scotland and Wales will hold elections for 32 and 21 councils respectively.
Counting begins across the country after polling stations close at 10pm. The first set of results is expected to be out by Friday morning but some will not be tallied until late on Friday evening.
Conservatives hope to guard their hard-won seats from the 2008 local elections but face a tough uphill battle against a resurgent Labour against a backdrop of deepening recession and a series of political gaffs.
In London, stiff competition is expected for the London mayoral post between Labour's Ken Livingstone and incumbent Boris Johnson.
Brian Paddick (Lib Dem), Lawrence Webb (UKIP), Carlos Cortiglia (British National Party), Jenny Jones (Green) and Siobhan Benita (Independent) are also contesting the post.
Mayors will also be chosen for Liverpool and Salford, while a referendum on whether to directly elect a mayor will be held in Birmingham, Bradford, Bristol, Coventry, Leeds, Manchester, Newcastle-Upon-Tyne, Nottingham, Sheffield and Wakefield.
Doncaster alone will vote to decide whether to abolish the directly elected mayor system.