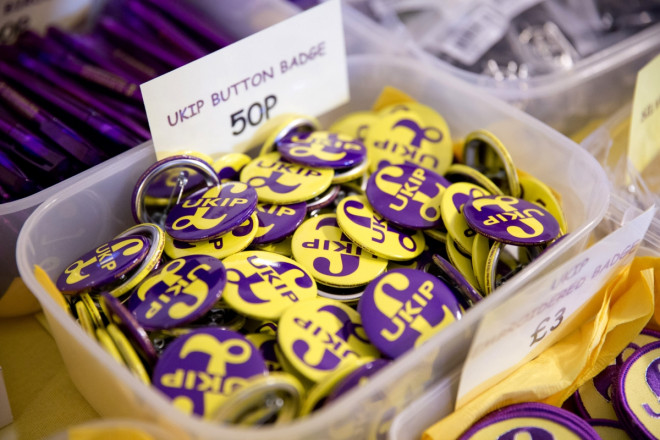 A Tory councillor is quitting politics at the same time as his wife, son and stepdaughter all stand for the UK Independence Party.
Councillor Lee Burke is standing down from his seat on Crawley Borough Council in West Sussex by not contesting local elections.
At the same elections next month, his immediate family are all going to stand as Ukip candidates.
Mr Burke's wife Ali, 18-year-old son Craig and stepdaughter Casey Lavington have all chosen to throw their hats in with Nigel Farage. However Mr Burke is at least staying loyal to David Cameron's party.
As the Crawley News stated in its report on the situation: "Mr Burke remains a staunch Tory [...] despite the party not even holding a majority in his own home."
Ukip's brand of patriotism and staunch EU scepticism is a problem for the Tory party, despite prime minister David Cameron's bid to paint its supporters as "fruit cakes" and "closet racists."
Cameron's refusal to debate with Farage on Europe could be interpreted as a sign he is running scared, or that he sees Ukip as being beneath the dignity of a PM.
Analysts predict Ukip will post big gains at the upcoming local and EU elections, with some pundits even predicting the party could cost the Tory party seats at next year's general election by splitting the right-wing vote.
A promise to hold a referendum on whether Britain should quit the EU after the general election has failed to stem support to Ukip. Meanwhile, the rise in support for Ukip has not been stemmed by several candidates making racist remarks.
Recent weeks have seen candidates William Henwood and Andre Lampitt both stripped of their candadacies in race storms.