A combat trailer for Lollipop Chainsaw featuring cheerleader Juliet Starling has been released ahead of the game's 15 June, 2012 launch date.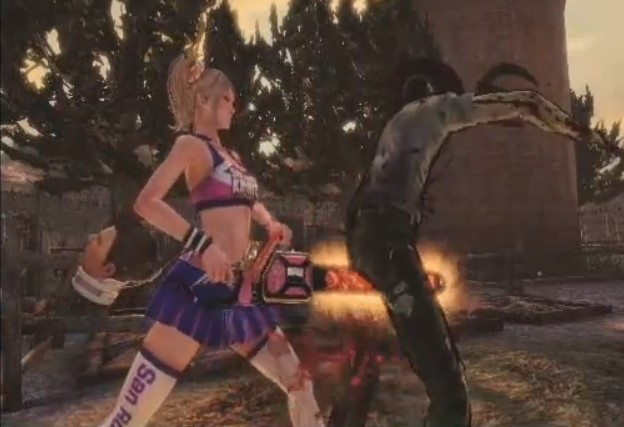 School's in session douchebags! If you're going to survive the zombie outbreak that's about to descend in Lollipop Chainsaw then you need to get up to speed on some wicked combat moves.
Witness Juliet's total annihilation of her zombie classmates by checking out her new trailer below.
Preparing for the impending apocalypse means getting to grips with skull-crushing combos, heavy weaponry and an array of unlockable costumes, moves and upgrades to destroy every undead enemy.
Lollipop Chainsaw is the 'un-deadly' story of sweet zombie-hunter Juliet and her quest to uncover the root of a colossal zombie outbreak.
Juliet slices and dices her way through hordes of the undead, but soon realises they are only the opening act to a festival of zombie rock lords determined to kill the chainsaw-wielding cheerleader.
The game will be available in the UK on the Xbox 360 and the PlayStation 3 from 15 June, 2012.