The Olympic flame has passed Windsor Castle and was greeted by Queen Elizabeth and the Duke of Edinburgh.
On the 53rd day of its journey across Britain the torch was held by 74-year-old Gina Macgregor, a netball instructor who in 2005 was awarded an MBE for her services to the sport.
After being greeted by the Queen, Macgregor carried the torch through the castle's quadrangle and passed it to 12-year-old Phillip Wells.
Seb Coe, chairman of the London Olympics committee, was also present. The Queen also met Olympic veterans including George Weedon, a gymnast who competed in the 1948 games, when London last played host, and the Helsinki games in 1952.
Michael Adams, who carried the torch in 1948, and Pamela Cook who was an Olympic volunteer met the Queen too.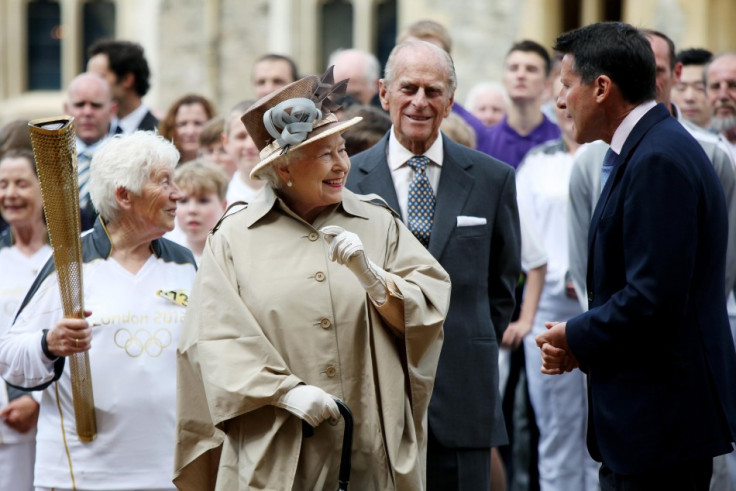 Other people to carry the torch on Tuesday included Steve Redgrave, the former rower who won five consecutive gold medals from the 1984 Los Angeles Olympics up to the games in Sydney in 2000.
He carried the Olympic flame down the Thames, rowing one-handed while carrying the torch.
The journey of the torch began at Land's End on 19 May and will end at the Olympic stadium in Stratford, east London, for the start of the games on July 27. The route will total 8,000 miles and the torch will have been carried by 8,000 bearers.