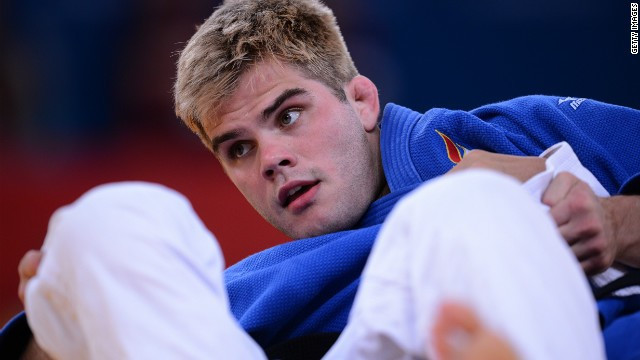 A US judoka banned from the Olympics after testing positive for drugs said he unwittingly ate a brownie baked with marijuana before the Games.
Nick Delpopolo, from Westfield, New Jersey, came seventh in the under-73kg competition but was disqualified after testing positive for a banned substance.
The 23-year-old claimed it had been baked by a member of his family and that he was in "total disbelief" when he learned of his test results.
"My positive test was caused by my inadvertent consumption of food I did not realise had been baked with marijuana before I left for the Olympic Games," said Delpopolo.
"I slept the entire four-hour drive home the day I ate the brownie but thought that I was just extremely tired from training and travel."
The unnamed family member has written a letter to the US Olympic Committee to get the ban overturned.
"[Delpopolo] had absolutely no idea that I dealt with marijuana at all, so it never would've crossed his mind," she wrote.
"This is my entire fault. This was all a huge mistake. His hard work and not only dedication to judo but also being a good role model should not be downgraded or punished for my selfishness and stupidity. I wish I could have thought of this possibility but I couldn't have imagined this ever happening."
Athletes found with marijuana or cannabis in their system face a ban of up to two years.
Delpopolo is the fifth athlete to be suspended by the IOC since the start of the London Olympics.
"I apologise to the US Olympic Committee, to my teammates and to my fans and I am embarrassed by this mistake. I look forward to representing my country in the future and will re-dedicate myself to being the best judo athlete that I can be," Delpopolo said.