Uzbekistani gymnast Luiza Galiulina has been disqualified from the London 2012 Olympic Games after she tested positive for furosemide, a prohibited diuretic substance.
The presence of the drug was confirmed after tests on a urine sample taken on 25 July returned positive. Both A and B samples were tested.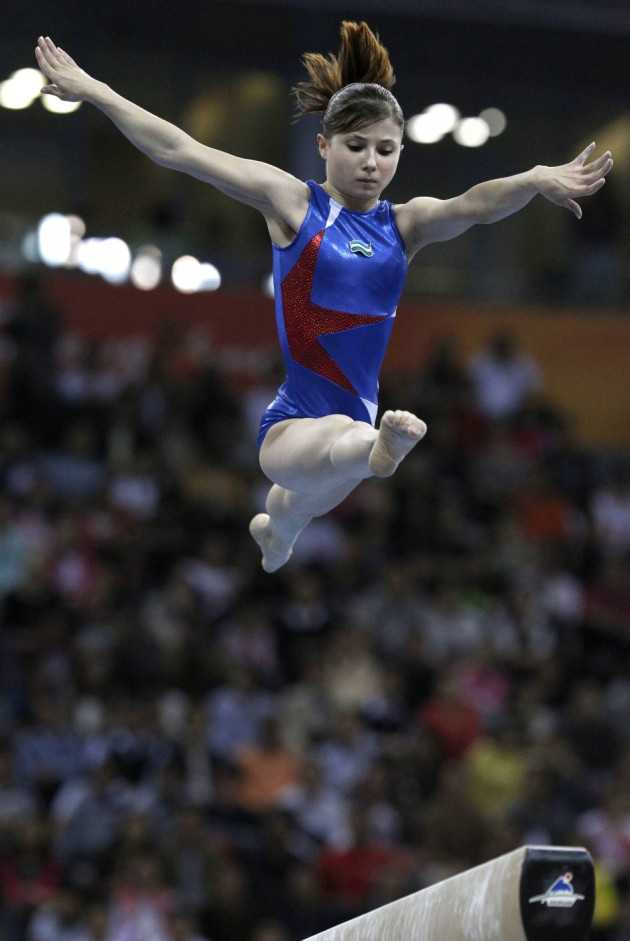 The 20-year-old was initially placed under suspension last week, after her A sample tested positive. Galiulina told a disciplinary committee she had no idea how the substance entered her body and implied it could have been the result of medication administered by her mother when she was recovering from an illness prior to the games.
The final decision was postponed until the results of the B sample were made available.
Furosemide is usually prescribed to induce urination and lower blood pressure, but can also be used as a masking agent for performance-enhancing drugs. The decision against the Uzbek athlete was taken by a committee of Thomas Bach, Frank Fredericks and Göran Petersson.
A statement posted on the official Olympic website indicated Galiulina was excluded from the London Olympics with immediate effect, and would have her identity and accreditation card cancelled. Moreover, the statement also said the athlete's files would be forwarded to the International Federation of Gymanstics and further action against the 20 year old could not be ruled out.
The International Olympic Committee (IOC) is permitted to conduct random tests on athletes at any time during the period 16 July to 12 August. In addition, tests are also performed during and after an event, when the top five athletes and a further two more, chosen at random, are vetted. The IOC is expected to conduct close to 5,000 tests through the course of the London Olympics. This includes nearly 4,000 urine tests.
Luiza Galiulina is the second athlete to be suspended from the London 2012 Olympics, after Albanian weightlifter Hysen Pulaki was disqualified last week for testing positive for the steroid stanozolol.