Bradley Wiggins has revealed that yesterday was his proudest moment as a professional cyclist, with the Gold medal winner becoming Great Britain's most successful Olympian with 7 medals.
Wiggins took out the 44km time-trial in style yesterday, topping his Tour de France win with a Gold medal within a month and a half, and arguably overtaking Sir Steve Redgrave as the nation's greatest sportsman.
And the 32 year old, who went from being relatively unknown in the mainstream to a national hero over the past six weeks, says he's not sure any achievement from here onwards will compare to what he's proven capable of.
"There is almost slight melancholy," he told Sky Sports in the aftermath of winning Gold. "I realised on the podium that that's probably it for me.
"To go out there and put a performance like that together nine days after the Tour and win another Olympic title in another event, it is never, ever going to get any better than that. It's been an amazing six weeks."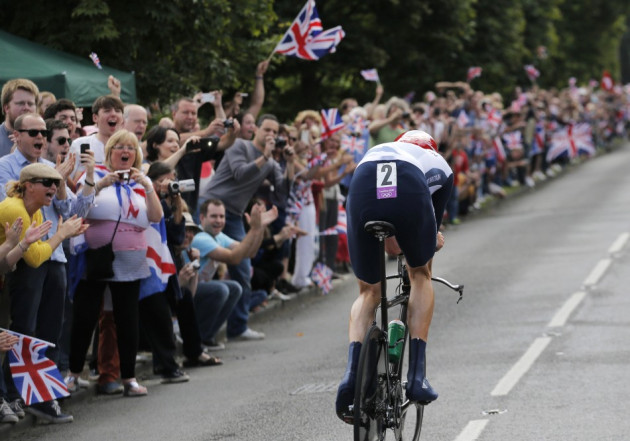 But while Wiggins says he won't top such an achievement as winning the Tour de France and backing it up yesterday, winning seven Olympic medals isn't enough to satisfy his goals. The cyclist is aiming for seven Gold.
"To be mentioned in the same breath as people like Steve Redgrave and Chris Hoy is an honour," he explained. "Ultimately it's all about the gold medals once you've been Olympic champion.
"There was only one colour today. The most important statistic is number four [Olympic gold medals] for me and not number seven."
And Wiggins is already looking ahead to 2016 in Rio, though he admitted that his wife would have to approve of any plans to continue participating in the sport.
"I could envisage, depending on what my wife thinks, going back to the track in the team pursuit where it all started and trying to win a fifth. But that's a long way off."