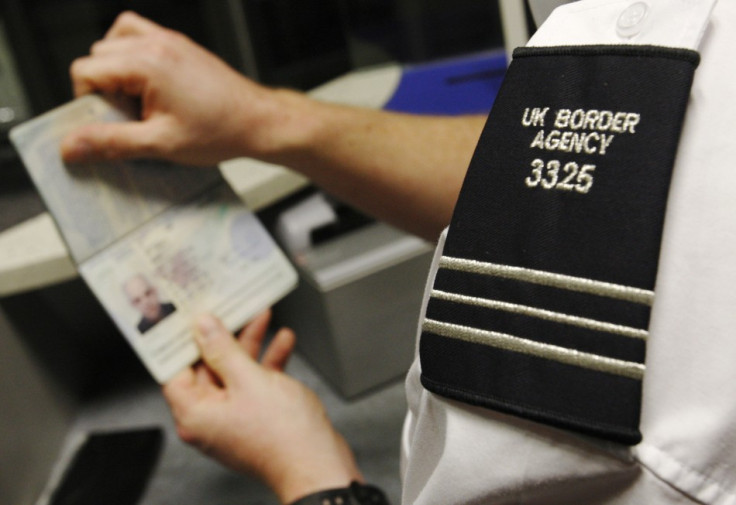 Terror suspects are being let into the UK by inexperienced staff at Heathrow airport, according to a senior Border Agency official.
According to the official, who was quoted anonymously by the Observer on Sunday, three people registered on the Home Office suspect index have been allowed to enter Britain since the start of July.
A colleague, also speaking under condition of anonymity, said that five suspects were missed in just one day recently - even though border staff are instructed to inform either the counter-terrorism police or MI5 as soon as an "SX traveller" reaches passport control.
A throng of Home Office staff have been seconded from other departments to alleviate staff shortages at Heathrow during the games, and speed passengers' progress through border control.Some officials working on passport desks have received just one day's training, compared with the standard six to eight weeks received by regular staff.
The senior official quoted by the Observer believes the inexperience of these relief workers is causing the repeated border breaches.
"It's all new faces. The rest of the staff, I have no idea where they have come from, how long they are here for, what their background is. These are people who have been forced by their own department to come here", the official said.
"How many other misses have occurred? The missing of counter-terrorism 'hits' is a huge thing, but new recruits are not getting enough time to be taught. It is vital these people do not get in without being noted and that the information is passed to the police or security services. Once they're in you've no idea where they might be going."
The revelations come as thousands of athletes, officials and journalists begin to arrive in Britain for the Olympics, and follow recent revelations that security firm G4S cannot provide sufficient staff to guard the Games.
On Sunday, it was widely reported that Home Secretary Theresa May knew about the potential G4S shortfall for up to 10 months, prompting some critics to call for her resignation.