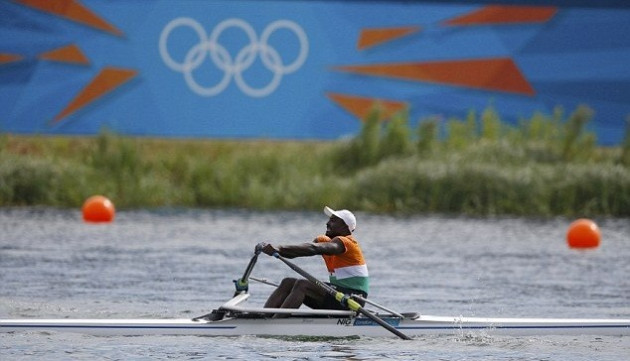 The London 2012 Games has just produced its first cult hero - a rower who took up the sport only three months ago.
Niger's Hamadou Djibo Issaka was given a rousing reception as he crossed the finish line during the men's single sculls at Eton, even though he finished dead last, a full minute behind his nearest rival and over 90 seconds behind the race winner, Lithuania's Mindaugas Griskonis.
The 35-year-old, from landlocked Niger in West Africa, received a wild card to the Olympics, allocated to ensure all 204 National Olympic Committees can take part even if no athletes have qualified.
It has since emerged that Issaka only started rowing in April, in a desparate bid to be ready for the Games. He is confident that, despite finishing last, his performance may lead to a new era for rowing in Niger.
"There are many people who want to start rowing because I have come to the Olympic Games," he said.
"We will start when I get back. We just have to wait for the boats to arrive."
Not everybody was happy to see Issaka take part in the Olympics. Britain's five-times Olympic gold medallist Steve Redgrave criticised his participation, saying:
"You've got to be encouraging more countries to get involved but there are better scullers from different countries who are not allowed to compete because of the different countries you've got."
His performance has been compared to some other heroic losers who have previously taken part in the world's biggest sporting event.
Eric "the eel" Moussambani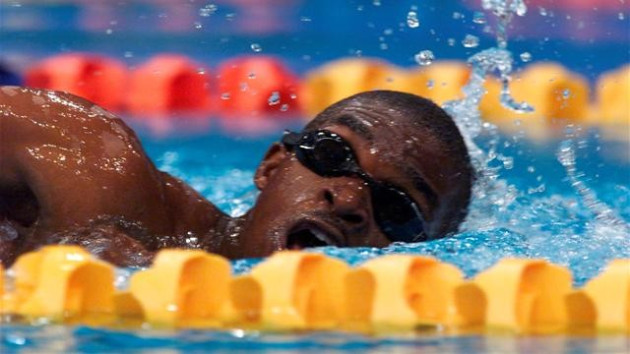 Moussambani, of Equatorial Guinea, is perhaps the most famous of all Olympic underdogs, having struggled to even reach the end of his 200m freestyle race during the Sydney Games in 2000.
Moussambani, who like Issaka was granted a wildcard to the Games, became an overnight sensation when he finished his heat with a time of 1:52.72 - the slowest time ever recorded for the men's 200m freestyle at the Olympics, and more than a minute behind the world record.
This performance earned him the ironic nickname of "the eel".
Forced to swim the heat on his own after the other two competitors were disqualified due to false starts, Moussambani appeared close to sinking as he approached the finish, prompting fears that he may have to be rescued from the pool.
It later emerged that Moussambani had only been swimming for eight months and had never previously swum in a full length pool before - all his training had taken place in a 20-metre hotel pool.
Eddie "The Eagle" Edwards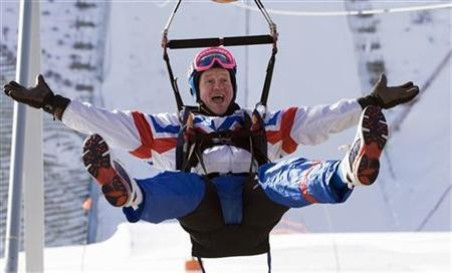 Michael Edwards, better known as Eddie "the eagle", became the first person to represent Britain in Olympic Ski jumping at the 1988 Calgary Winter Games.
Wearing thick-rimmed glasses, Edwards finished last in both the 70m and 90m events. However, his spectacularly bad performance earned him permanent cult status.
His first major competition was the 1987 World Championships in Oberstdorf - where he came 98th in a field of 98.
Jamaican bobsleigh team.
Eddie the Eagle was not the only unlikely superstar at the 1988 Calgary Olympics; in fact the first-ever appearance of a Jamaican bobsleigh team was perhaps even less credible.
Despite the four-men team crashing out and finishing last in their event, the determined effort inspired the 1992 film Cool Runnings.
Amazingly the team made it back for the 1992 Olympics they surprised everyone by beating French, Russian, American and Italian teams to 14th place.