Sir Chris Hoy has added another gold to Team GB's medal tally, after a wildly successful day for the Olympic hosts which saw them collect six medals.
Hoy was favourite to add a fifth gold medal to his tally, equalling Sir Steve Redgrave's record, and along with stars Philip Hindes and Jason Kenny, he was able to beat France with a world record-breaking time of 42.6 seconds in the final.
The team were on fire from their first ride, in which the team clocked a 43.065 second time to qualify fastest of all eight teams to get through to the quarters.
Hindes, Kenny and Hoy qualified for the final with ease, breaking a world record in the process and boasting a time of 42.727 seconds.
France were left quivering as they prepared for the final against Team GB, with the fans putting on a stunning display in the Velodrome and cheering on the Brits to victory.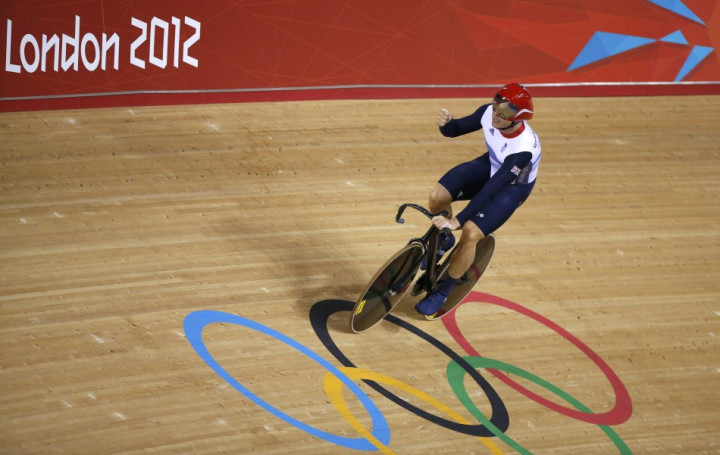 The British cycling team suffered a setback earlier in the day, with Victoria Pendleton and Jess Varnish being disqualified from the doubles event after committing a rule error.
As a result, the pair were unable to participate in the final, which was won by China in a time that was slower than Pendleton and Varnish's qualifying time.
China were then disqualified and relegated for also committing an error and Germany were promoted from silver medallists to gold.
But Hoy and co reacted to the controversy in the women's event in the best way possible - racing faster than ever before alongside Hindes and Kenny to book Britain's place in the final.