Bolt cruised through to the 200m final early on Tuesday, looking over both of his shoulders as he asserted his dominance over his opposition to post a time of 20.39 seconds.
There had been talk that the superstar may break the 19 second mark, but Bolt was clearly planning to conserve his energy for the semi-final, which will take place on Wednesday. The final will take place on Thursday before a packed crowd at Olympic Park.
The Jamaican is looking to back up his gold from the 100 metre dash on Sunday night with another within five days, and he insisted that only when that happens will he consider himself a legend.
"The 100m is just one step in the door," he said. "But now there's the 200 metres. I have to defend this one too; that's what's going to make me a legend. I'm looking forward to it."
After winning his heat, in which Bolt cruised through the 200m, he said that he's planning to take his time in his preparation for the final.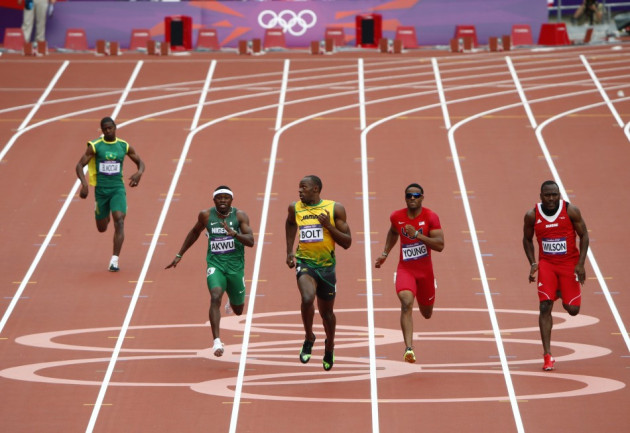 "I know what comes with winning and success and I try to enjoy it," he explained.
Meanwhile, Great Britain's Christian Malcolm moved through to the 200m semi final, coming comfortably in the top three in the fourth heat with a time of 20.59 seconds.
"I don't like the early mornings but it's good to get the first one out of the way," he said. "Nerve-wracking but I have to get ready for the semi-finals tomorrow now.
"The nerves are always there, it's the hunger and desire I've got for the sport.
"Training has gone well and I feel I've got a much quicker time than I've run this morning in my legs."
For Bolt, his main competition for the 200m will be Yohan Blake, but after proving his dominance in the 100m, the current Olympic champion will go into the race with maximum confidence.