Usain Bolt moved through his 200 metre semi-final with ease, posting a time of 20.18 seconds as the Jamaican looks to win his second gold medal at the London Olympics.
After racing out of the blocks, Bolt was able to relax much like in his heat before as he asserted his dominance over his counterparts to finish first.
Bolt has already shown his dominance on the track, taking the gold in the 100 metre final, but the current fastest man in the world insists that only when he wins gold in the 200 metre run as well will he consider himself a legend.
"The 100m is just one step in the door," he said. "But now there's the 200m. I have to defend this one too; that's what's going to make me a legend. I'm looking forward to it."
Earlier in the week, Bolt cruised through his heat, looking over both of his shoulders as he asserted his dominance over his opposition to post a time of 20.39 seconds.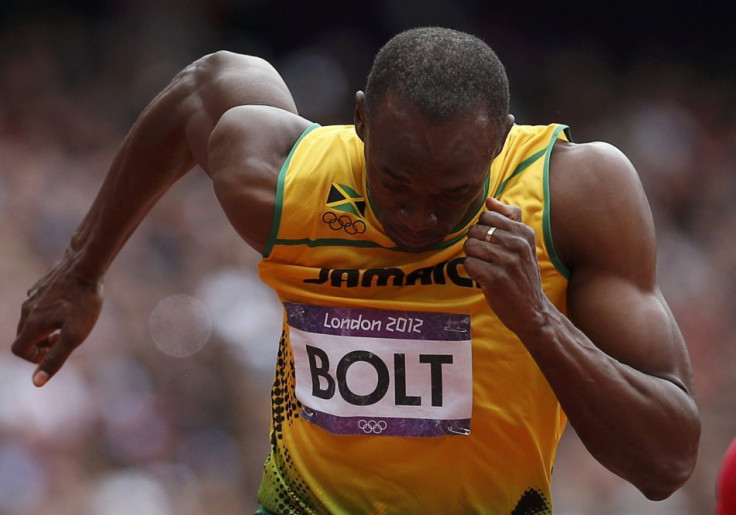 There had been talk that the superstar may break the 19 second mark, but Bolt was clearly planning to conserve his energy for the semi-final, in which he once again showed that he is unstoppable.
Bolt's training partner Yohan Blake came 20.01 seconds in the first semi-final heat, and is believed to be his biggest threat going into the final, parituclarly after beating Bolt in the 100 metre and 200 metre trials in Jamaica in June.
"He is the best, hands down," Bolt said this week of his teammate. "He has shown he can do great things."
But Blake insisted of his compatriot: "I'm not really focusing on beating him. I'm concentrating on running my race."