Defending champion Christine Ohuruogu of Great Britain has qualified for the semi final of the women's women's 400m. She will be joined by compatriots Lee McConnell and Shana Cox. Ohuruogu will compete in the first heat of the semi final, while Cox and McConnell will run in the second and third, respectively. The races are scheduled for 8.05 pm.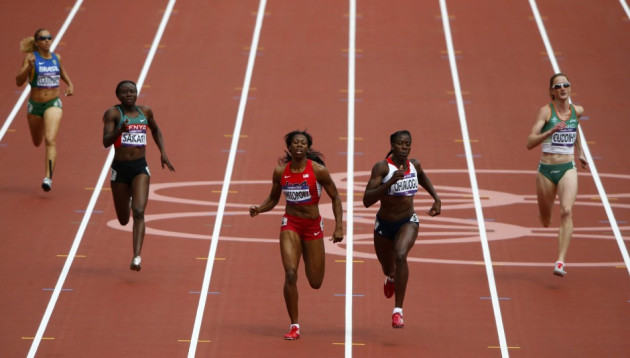 Ohuruogu got off to a slow start but produced great pace during the second 200m to move to the front on her home track. The 28 year old finished second with a time of 50.80s, after easing up in the final few metres to allow Francesca McCorory of the US to win in 50.78. Kenya's Joy Nakhumicha Sakari took the final automatic qualifying berth with a time of 51.85.
Meanwhile, Cox, running in the second heat, fought off Guyana's Aliann Pomey to clinch the last qualifying spot, with a time of 52.01s. The race was won by Botswana's Amantle Montsho, who clocked the fastest time in the qualifiers - 50.40s. Christine Day of Jamaica took second, finishing almost a second ahead of Cox.
McConnell also finished third in her heat (Heat Five) and advanced to the semi finals after recording a time of 52.23s. The 33 year old finished behind Russia's Antonina Krivoshapka, who clocked 50.75s and Ukraine's Alina Lohvynenko who finished in 52.08s.
Team America's McCorory, DeeDee Trotter and Sanya Richards-Ross all topped their respective heats to qualify for the semi final.
For the full list of qualifiers, click here.
Meanwhile, former American 400m runner and four-time Gold medallist Michael Johnson has stated that he was concerned by the performance of Britain's Ohuruogu.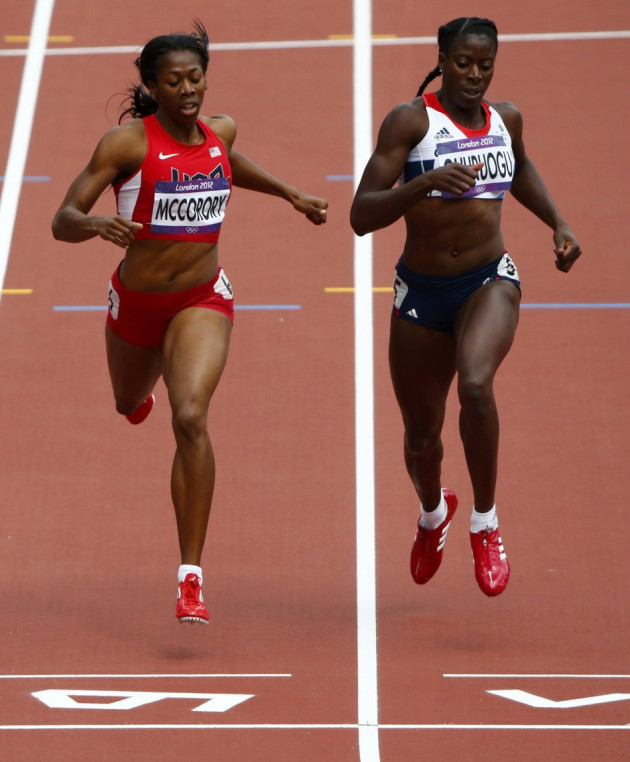 Despite finding the lead in her heat in the closing stages, the Brit decided to ease up, which allowed McCorory to win the race. And it is something that Johnson believes could cost the defending champion a positive lane draw in the semi-finals.
"The first 350m, fine. But the last 50m - that's what worries me about Christine. She was very much in control of the race and very relaxed for the first 200m. But she just shut down far too early. You don't want to do that because you want a good lane draw the next day," BBC quoted the 44 year old as saying.