London Apollo Theatre Ceiling Collapse Injures Dozens
Some severely injured, all trapped people rescued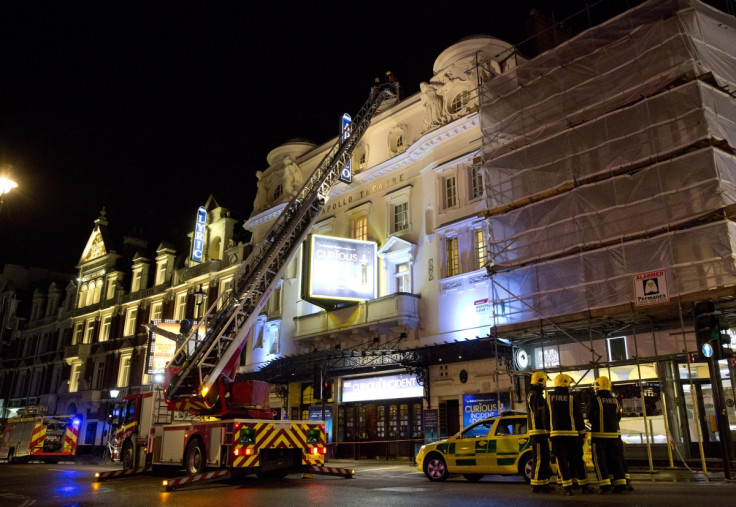 At least 90 people have been injured, seven severely, after part of a ceiling at the Apollo Theatre on Shaftesbury Avenue in London's West End collapsed in the middle of a performance.
Nearly 720 people were present at the venue to watch the popular play The Curious Incident of the Dog in the Night-Time. A section of the ornate plaster ceiling started falling onto the audience around 30 minutes into the show.
Firefighters and 25 ambulances rushed to the scene following the collapse, which took place at about 20:15 GMT.
Some of the victims were removed on stretchers. No fatalities have been immediately reported and none of the injuries are said to be life-threatening.
People who were present in the auditorium said they heard a loud creaking noise just before the roof began to give way.
Although some people were trapped inside the building following collapse, all have been rescued, said officials.
The proprietor of Apollo Theatre said the incident was "shocking and upsetting" and added a probe is under way.
Kingsland Fire Brigade station manager Nick Harding said: "Firefighters worked really hard in very difficult conditions and I'd like to pay tribute to them. They rescued people from the theatre, made the area safe and then helped ambulance crews with the injured.
"In my time as a fire officer I've never seen an incident like this. I imagine lots of people were out enjoying the show in the run-up to Christmas. My thoughts go out to all those affected."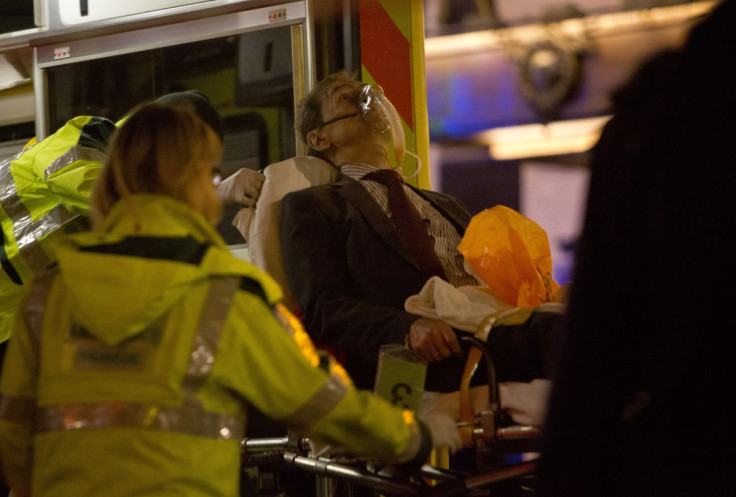 Authorities said it is too early to speculate on the cause of the collapse, but ruled out criminal involvement. It is also unclear whether the large thunderstorm which hit the city an hour before the collapse, contributed to it.
The theatre was inaugurated in February 1901 and presently has a capacity of 755 seats on four levels. It is a Grade II-listed building and the balcony on the third tier is considered the steepest in London. It has been owned by Nimax Theatres since 2005.
David Cameron wrote on his Twitter account: "I've been updated regularly on the Apollo incident. I'm grateful for the fast work of the emergency services in helping the injured."
Mayor Boris Johnson's spokesperson said: "He [Johnson] has spoken to the Met Police Commissioner and is liaising with the relevant agencies. His thoughts and prayers are with those involved in what is clearly a very serious incident."
© Copyright IBTimes 2023. All rights reserved.