London Blockchain Week shone with the promise of Woodstock
There was a definite flavour of altruism at last week's London Blockchain Week 2017.
A technology analyst at Nomura once wrote a wonderful report, comparing Telecoms Geneva in 1999 to Woodstock.
Be-suited marketing men were wondering around in a state of rapture, he said, eulogising about the potential of mobile internet. These men were correct of course, but just like the promises of the sixties, it wasn't easy to deliver.
There are similarities with blockchain: a technology charged with making the world a better place, among many other things. And there was a definite flavour of altruism at last week's London Blockchain Week 2017.
"The Blockchain", the definite article, is the public, distributed and fault tolerant record of transactions that updates and secures in a continuous manner the cryptocurrency Bitcoin.
The stage of experimentation we have now reached is applying this technology in a number of settings (private and public) and using a variety of consensus mechanisms.
A notable player on the "blockchain for good" side of things is DonorCoin, which has connections to UNICEF. The very important use case would be finding a way to secure funds donated by the international community to developing countries places like Africa where corruption is rife.
According to UN figures, in 2011 corruption prevented 30% of all development assistance from reaching its final destination.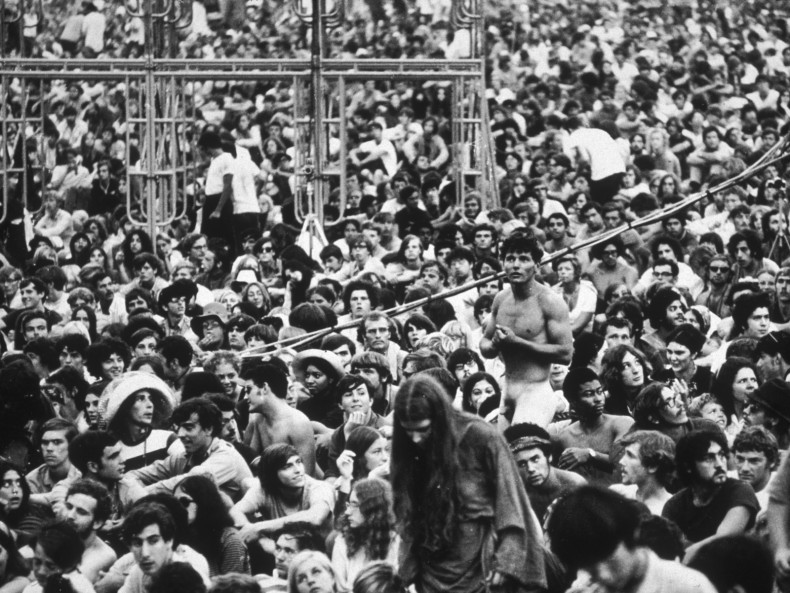 DonorCoin founder Rudi Kruger said: "The aim is to tokenise donations through a cryptocurrency, which would allow for complete transparency of the funds from point A to point Z'. The blockchain will prevent cashing in of the token until it reaches the intended receiver, eliminating corruption up and down the donation value chain ."
Save the Children UK has been working with Susan Templehof's Bitnation, an audacious blockchain identity and notarising service. To assist with Europe's refugee crisis, Bitnation announced it was giving blockchain IDs to refugees with a view to providing unbanked arrivals with bitcoin debit cards. It has also begun developing self-sovereign IDs in association with the Estonian government, as well as offering marriage on the blockchain, including LBGT in countries where it's banned.
"We have been working with Bitnation to help provide money for people in emergency situations through Bitcoin debit cards that can be used at any regular cashpoint," said Hoods.

Karl Hoods, IT director at Save the Children UK, also joined the conversation and discussed how their blockchain can be used for emergency funds to protect migrant children.
Blockchain transparency is a great charitable use case and something the Charities Aid Foundation has also been looking into.
The idea of a flexible, portable digital identity was further explored in the context of financial inclusion. Competitors of the two-day Hackathon were tasked with creating innovative ways to enable financial inclusion in Papua New Guinea, where 85% of citizens do not hold bank accounts.
One of the Hackathon winners, Julien Bouteloup, created a product that can register identities using only a fingerprint, a mobile phone, and the sun. PapuanyBox is a solar box that allows people to cheaply and easily form a validated digital identity without needing to create a bank account.
Continuing in this same vein, well-known fintech commentator Chris Skinner cited the UN's sustainable goal to "provide a legal identity for all, including birth records by 2030".
Papua New Guinea-based Shane Ninai of Abt Associates Blockchain said there is a need to rethink the perceived idea of unity as defined by participation in a narrowly defined global financial model when working with emerging economies.
Ninai said: "We need to contextualise this technology by taking it out of the sandbox and introducing it to developing nations where we see such its amazing potential."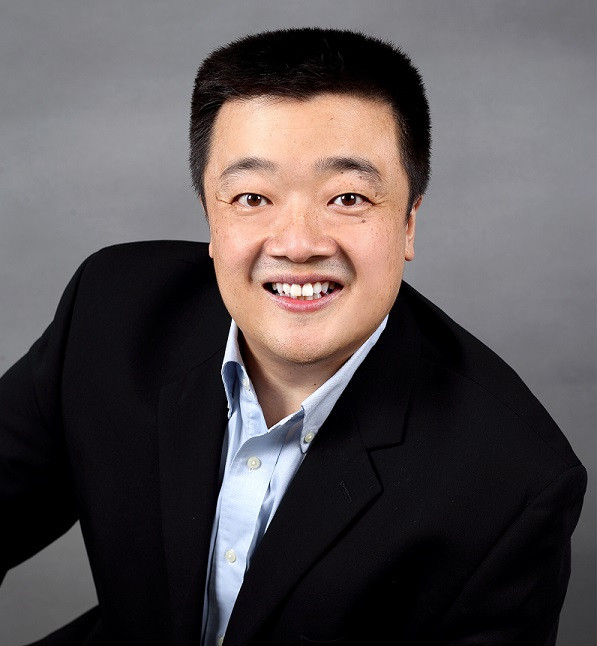 BTCC chief Bobby Lee
To provide a perspective on Bitcoin was Bobby Lee, CEO of BTCC, the Chinese Bitcoin conglomerate. BTCC has recently pushed forward a motion to add fees to trading of Bitcoins at exchanges. This is to reduce the huge volume of trading that happens on many exchanges in China, which tends to create a lot of volatility. It also comes in response to an edict from the PBOC, the Chinese regulator, which precipitated a sudden drop in the value of Bitcoin.
Lee said in interview that he fully expected other exchanges to follow suit and that large Bitcoin companies must help the regulators and provide them with the necessary expertise in the area of cryptocurrency.
BTCC was also showing off its new Bitcoin wallet Mobi, which allows drag and drop conversions instantly from one currency to another. To promote the new wallet Lee handed out specially minted 1000-bit Bitcoin tokens which looked like poker, and which have a peel back QR code in the reverse.
There was also a slot dedicated to music and the arts. Blockchain is a good way to secure ownership of things, and a panel entitled, "Cover Your Arts," spoke to this.
Thomas Toumazis, chairman of Tagsmart, took a somewhat sober but optimistic view of blockchain's potential to record reference data pertaining to rare collectables. The technology had been put to good use to track diamonds and now fine wine (Everledger), and the team behind BigChainDB started out in the notarisation of reference data game.
"I think the blockchain solution has a long way to go to persuade the artists, persuade collectors and to persuade the industry that this is the right way to go," said Toumazis.
On the side of securing rights attached to music was Benji Rogers of Dot Blockchain Music, who said the only surefire way to reestablish fair ownership of content is by embedding digital ownership into a kind of shared database.
"One of the things that I think blockchain will do is create a public and readable layer of value so people can actually see who owns these files," said Rogers. "Then you can bring all these thousands of inoperable databases together into one decentralised database and you're in a far better place to begin commerce with [the files]."
On the same page, Open Music Initiative, Panos Panay said he is working with more than 160 major companies, including names like Spotify, to create a similar database to the one Rogers proposed.
Panay outlined how the Open Music Initiative is forming an interoperable shared database of rights holders and creators using the huge amounts of information at their fingertips. The project's goal is to create the conditions for market-driven standards to emerge.
"Unless we know who made what, and unless we can drive revenue back to the creators in this industry, there is no industry," said Panay.