Last year London Craft Week launched with incredible success as it opened the doors to London's myriad studios, galleries, ateliers and brands working every day to preserve and promote traditional craftsmanship and artisan practices.
This year, the fair has almost doubled in size with 130 events being hosted all over London to give visitors a view into the craft world, meeting the makers and masters who are bringing craft to the capital. From engravers to weavers, luxury brands to independent artisans there is a wealth of opportunity to learn something new about old traditions and even try some out for yourself.
Whilst it might seem that a craft week would be all mug painting and basket weaving, the London Craft Week highlights just how essential traditional artisanal techniques are to the creative industries. The likes of Mulberry, Fortnum and Mason and Asprey are just a sprinkling of those who rely on the skills of the independent craftspeople. Whether you want to know how perfume is blended or how ornate furniture is carved, the open house events from May 3 - 7 are a perfect opportunity to delve into a world that seems rather insular but is craving not only attention but support in order to keep going.
"London has long had a Fashion Week and a Design Festival. Now there is London Craft Week, a celebration of the magical combination of imagination, individuality, passion and skill found in the best-made of things,' said Guy Salter, Chairman of London Craft Week.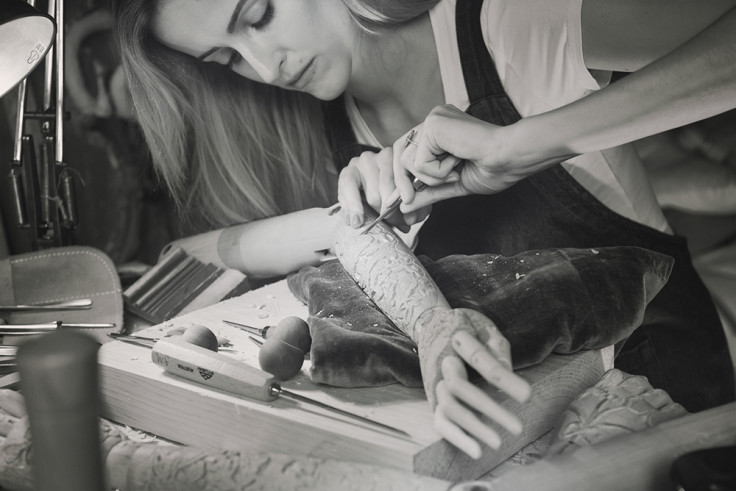 This year, the expansion has allowed even more independent creatives to open up their studios. One artist who will be exhibiting for the first time is woodcarver and engraver Anastasya Martynova. A wood carving and guilding graduate from the City & Guilds of London Art School, Martynova left a career as an art director in television to "create something more lasting".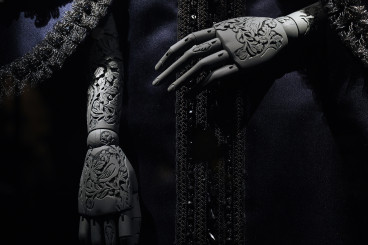 "[Wood carving] is a bit of a dying tradition" she tells IBTimes UK "and how nice to keep that going, but also inject something new into it." Using the same tried and tested techniques that have been around for over a hundred years, Martynova is working on a series of intricately engraved mannequins. She is also crafting a series of gold leaf-guilded and etched designs (known as verre églomisé ) which have been sold in Harrods and is being exhibited during London Craft Week.
Previously, Martynova worked on projects as big as the Queen's Jubilee Barge back in 2012 and as small as the tiny etchings she shows us in her south London home. "Every job is exciting though because you're always learning something new from the process."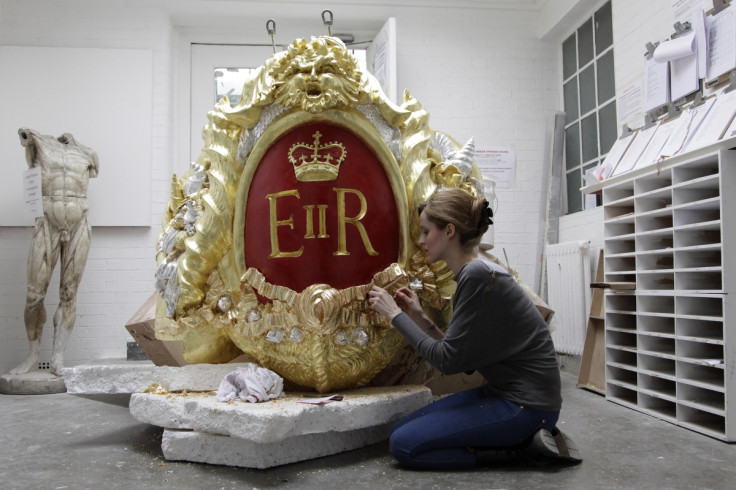 From the soft, wooden carvings to the gleaming golden designs, each piece is pretty incredible, and the hand-crafted nature of the work brings a whole new level of authenticity to each creation.
"It's part of our heritage" Anastasya tells us "people are becoming much more interested in traditional techniques because of the mass market culture that we have. We are becoming more conscious as consumers and people want to know where their food comes from, how their clothes are made and the same goes for everything else in your home."
Despite looking immaculate as she talks about her work, Martynova advises craft wannabes it is not a glamorous life. "You have to not be afraid to get a bit messy and you have to be very patient." It seems that a little patience pays off though and the final results are just beautiful.
If you're interested in wood carving or gilding you can find out more information here.