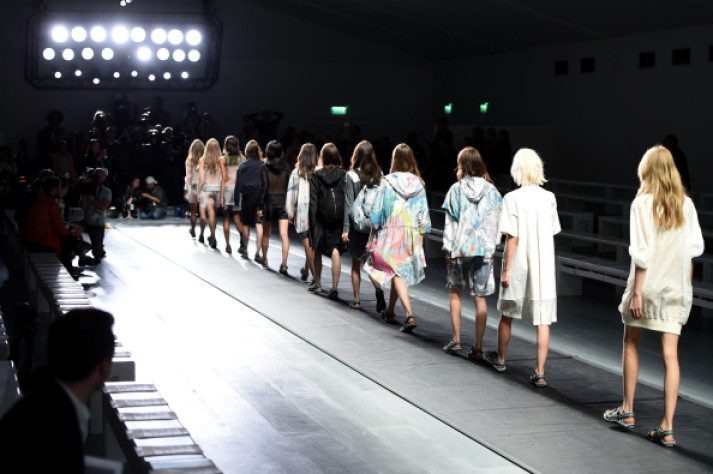 The first day of London Fashion week started with a bang as models, celebrities and fashion insiders descended on the British capital, setting the tone for the week to come.
The five-day whirlwind of catwalk shows kicked off at Somerset House, with classic British style from Amanda Wakely, cool minimalism from JJS. Lee and edgier show-cases from Bora Aksu, Felder Felder and Jean-Pierre Braganza's Spring/Summer 2015 collections.
Rita Ora, Alexa Chung, Lil Mix and Made in Chelsea star, Millie Mackintosh were some of the famous faces spotted in the front rows at the BFC showspace, taking in style inspiration for their next red carpet events.
Bora Aksu's fantasy inspired collection created a visual buzz, as models floated down the runway in voluminous skirts, dramatic floor length veils and lace detail dresses.
Sweet shades of pastel blue, violet and light pink helped to add to the whimsical theme.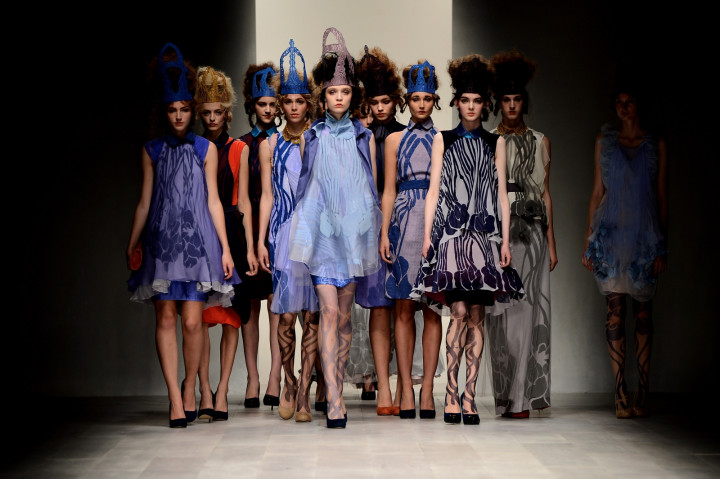 In contrast, Christopher Raeburn was all about functional texture play, highlighting the feminine silhouette in see-through shirts, and layering up with simple bomber jackets.
Playing with the concept of covering and revealing the body, the British designer offered some striking ensembles that will see 2014's naked trend continue into next year.
Meanwhile, Jean-Pierre Braganza was all glam, with monochrome party dresses, stilletos and fun print designs, which no doubt appealed to the likes of Lil Mix stars, Jade Thirwall and Leigh-Anne Pinnock who were in the front row.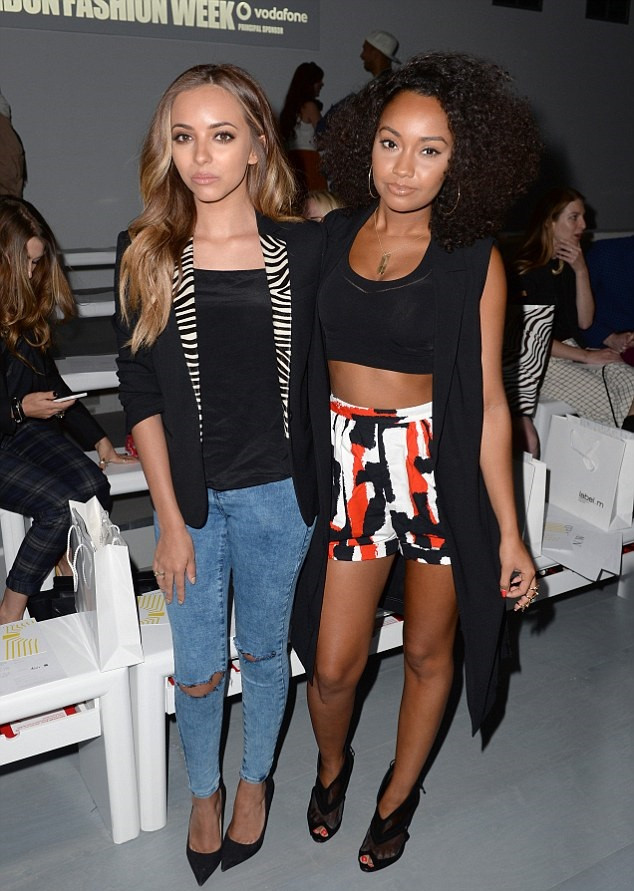 Also appealing to the young crowd were London based designers Felder Felder, who's 1960's inspired collection, entitled "peace gang" dazzled with turquouise leopard print jackets, shimmery metallic mini skirts and sheer panneled dresses.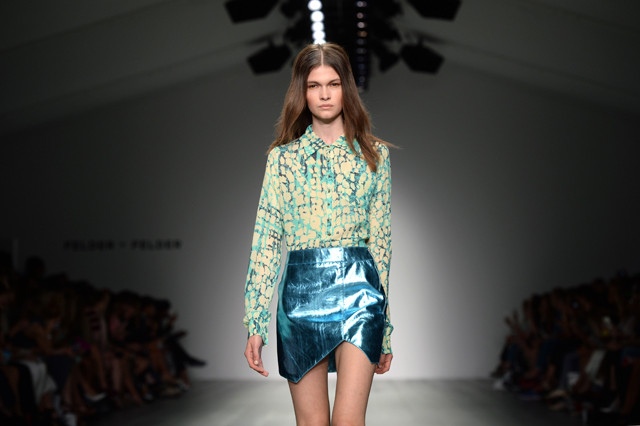 The catwalks weren't the only place buzzing, however, as supermodel Jourdan Dunn gave delighted style gurus a surprise when she made an appearance in the Maybelline Press room.
The 24-year-old, who recently became the face for Maybelline showed off her legs in a baby blue Moshino jacket and matching mini-skirt ensemble and happily posed with fans as she left the building.