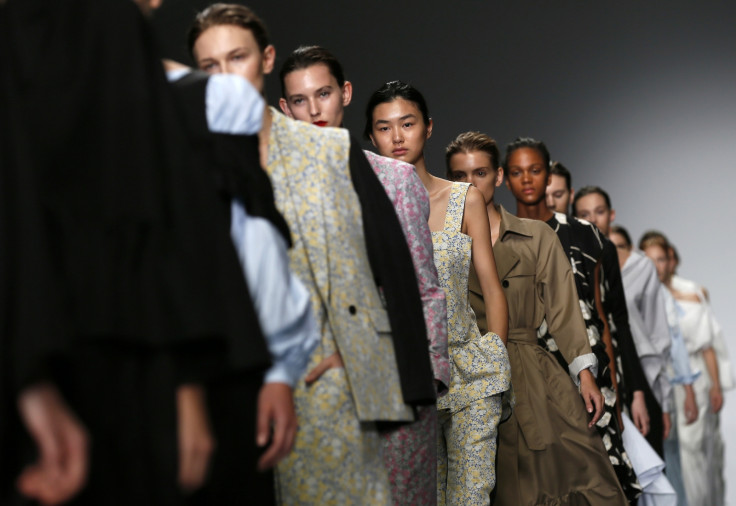 It has been home to London Fashion Week for six years but Somerset House is waving a sad goodbye to the catwalk event, which is moving to Soho.
Trendsetters will flock to Brewer Street Car Park in September, making it easier for retail chains, designers and buyers to showcase their creations.
British Fashion Council's chief executive Caroline Rush explained the surprise move in a statement: "The long term growth of the UK's designer fashion market is reflected geographically in this move that will see London Fashion Week designers showcasing collections in one of London's most vibrant, diverse and creative hubs set within a mile of Bond Street, Dover Street, Mount Street, Oxford Street and Regent Street.
"The new and exciting venue has already been dubbed as Brewer Street's 'Fashion Park' and will offer freedom and flexibility to designers who will be able to transform the show space to reflect their own aesthetics and identity."
Although it will be a new experience for many, the car park has been used several times during LFW in the past with House Of Holland, Antonio Berardi and Richard Nicoll, among the designers who have held catwalks in the space.
Last season, the BFC used the car park, which spans two floors, to display more than 110 fashion emerging fashion designers as part of the International Fashion Showcase.
The move has been welcomed by deputy mayor for education and culture, Munira Mirza, who said: "Brewer Street Car Park as the host venue is a brilliant development for London Fashion Week.
"With its position in Soho, it is at the heart of an area that has long been associated with fashion and creativity in general. I am sure the move will literally drive even more interest in one of the most important sectors for our economy."
Fashionistas have reacted to the game-changing news via Twitter, with many admitting they will miss Somerset House which has hosted LFW in their "tents" since 2009.
The car park is being billed as central London's newest most innovative space but surely that can't be the only reason for the move. Could financial costs have possibly been a deciding factor?
Many fashion shows are not held at Somerset House meaning guests and designers face the hassle of commuting on London's busy transport in between shows.
With an increasing number of runway shows making their way towards central London and away from Somerset House, it most likely was not financially viable for the BFC to continue spending money on renting the iconic venue each year.
Plus, moving from such a prestigious location to a car park does not exactly scream splashing the cash.
So long, Somerset House! London Fashion Week will make its debut at Brewer Street Car Park from 18-22 September.