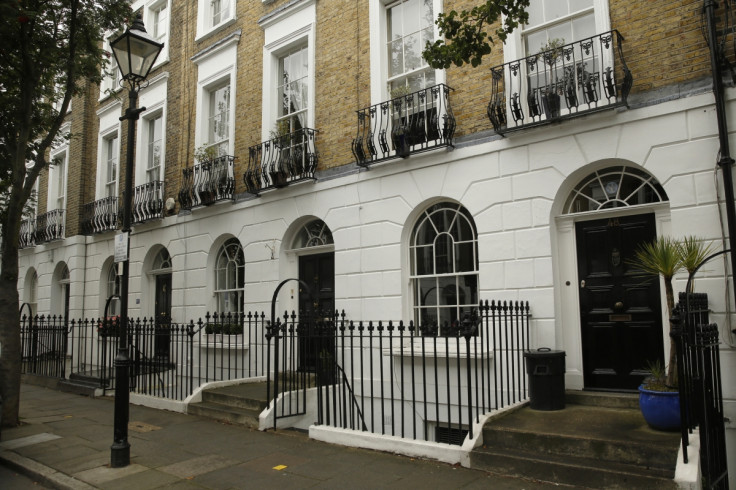 Property prices in London lagged behind the rest of the country for the first time in eight years, as buyers struggled to afford higher house prices in the capital, said a report.
In London house prices grew by 3.7% over the year, hitting an average of £473,073, according to the latest Nationwide House Price Index.
By contrast average prices across the UK have grown by 4.5% over the last 12 months standing at £205,898 in December, the same overall rate as in 2015.
Nationwide chief economist Robert Gardner said: "There were signs that London's significant period of outperformance may be drawing to a close.
"For the first year since 2008, annual house price growth in the capital was lower than the UK average, with prices increasing by 3.7% over the year, down from 12.2% in 2015."
Nationwide said there has been "a marked divergence in house price growth across the UK in recent years", which had resulted in a "significant difference in affordability across the regions".
Buyers price out in London
Gardner added: "In London and the South of England more people have found themselves priced out of the market or had to borrow a greater multiple of their income, though low interest rates have helped reduce monthly mortgage costs."
The South of England as a whole continued to see "slightly stronger price growth" than the North of England, "though the differential narrowed".
House prices in Scotland increased by 2.2% annually to reach £142,895 on average. Property values in Wales have lifted by 2.4% annually, taking the average price there to £146,049. House prices in Northern Ireland edged up by 0.7% over the last year, taking the typical value there to £129,385.
Gardner said the prospects for UK house prices next year would "depend crucially on developments in the wider economy, around which there is a greater degree of uncertainty than usual".
Slower growth in 2017
Most economists expect the UK growth will slow in 2017 as the Britain begins its Brexit trade negotiations with the European Union, which are set to last two years.
Gardner added: "Like most forecasters, including the Bank of England, we expect the UK economy to slow modestly next year, which is likely to result in less robust labour market conditions and modestly slower house price growth."
Nationwide said it expected house prices to grow by 2% next year.
Rival lender Halifax expects growth of between 1% and 4% by the end of 2017, while the Royal Institution of Chartered Surveyors has said it expects property values to rise by about 3%.
Howard Archer, chief UK and European economist at IHS Markit, said: "We believe the fundamentals for house buyers will progressively deteriorate during 2017 with consumers' purchasing power weakening markedly and the labour market likely softening.
"Increasing economic uncertainty is also likely to weigh down on consumer confidence and willingness to engage in major transactions such as buying a house."