In an extraordinary year, the business world served up more than its fair share of extraordinary rogues. Here is a look back some of the business leaders who captured headlines for the wrong reasons.
Green fails to 'sort' BHS
Top of the list comes retail billionaire Sir Philip Green who saw the 88-year-old BHS department chain collapse into administration in April, 13 months after selling it. The business failure led to the loss of 11,000 jobs and left a £571m ($697m) pensions black hole.
Green sold the business to a consortium called Retail Acquisitions, led by Dominic Chappell, a former racing driver and multiple bankrupt with little retail experience.
The Pensions Regulator is understood to be seeking £350m from Green to shore up the pensions scheme.
The combative Green promised to "sort" the deficit of the business he owned for 15 years, which has left 20,000 former workers facing payment cuts. But a deal is still to be hammered out.
However, the billionaire Top Shop owner spent the summer on board his new £100m yacht Lionheart in the Greek Islands playing host to supermodel Kate Moss among others.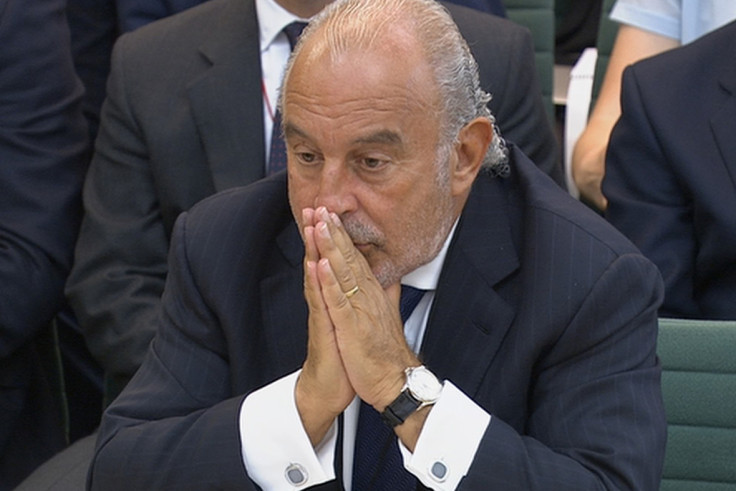 When asked by a Sky News reporter on the Greek island of Ithaca in August why he was not working to clear the wreckage of the collapsed business, Green threatened to throw his camera into the sea.
In a damning rebuke veteran Labour MP Frank Field, chair of the work and pensions committee that has campaigned against Green on this issue, branded the mogul the "unacceptable face of capitalism".
Last month Chappell was arrested as part of an investigation into unpaid taxes on profits made from the collapsed department store chain.
Chappell bought BHS for £1 in March 2015 from Sir Philip Green through Retail Acquisitions, a consortium of which he owned 90%.
Retail Acquisitions collected an estimated £17m from BHS despite owning it for just over a year before its failure.
Ashley through the looking glass
The portly, red-faced, Sports Direct billionaire Mike Ashley could easily pass for a character out of a Charles Dickens novel.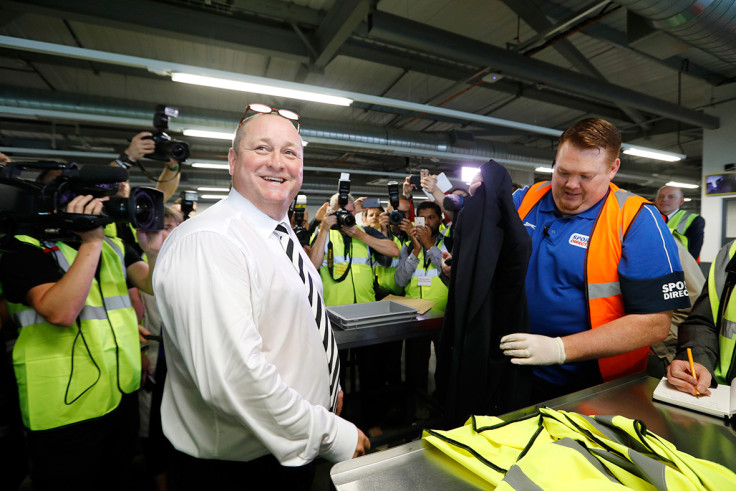 And indeed MPs from the Business and Skills Committee likened the conditions at his controversial Shirebrook warehouse in Derbyshire to a Victorian workhouse in July.
Investigations last year by the Guardian newspaper found that staff at its key warehouse were harangued for not working fast enough, while long staff searches after work sometimes meant employees earned below the minimum wage. There were also allegations that female staff were promised permanent contracts in exchange for sexual favours.
As profits began to falter at the business, which was once the darling of the stock market following its flotation in 2007, institutional investors began to push for changes in corporate governance at the business, which is run by a team close to Ashley.
A company owned by Ashley's brother is involved in distributing products sold by Sports Direct, while in January the 26-year-old boyfriend of the billionaire's daughter was put in charge of the group's vast property portfolio.
A PR stunt to show the press around Sports Direct's warehouse in September backfired when Ashley pulled out a massive roll of £50 notes while being searched by his minimum-wage staff. He admitted he had "been to the casino" the night before.
Ashley vowed to cut back on zero hours contracts at his warehouse and last month MPs visited the site to check on progress.
However, the MPs claimed an attempt was made to smuggle in a camera and recording device behind a plate of sandwiches to monitor their discussions in a room at the end of the visit.
In probably the most bizarre business statement of the year Sports Direct countered: "The board would like to make it clear that it did not authorise or have any knowledge of the possible recording device."
Double-checking account
The chief executive of the venerable Wells Fargo bank John Stumpf abruptly retired in October, after the San Francisco firm admitted it opened more than two million customer deposit and credit-card accounts using fictitious or unauthorised information.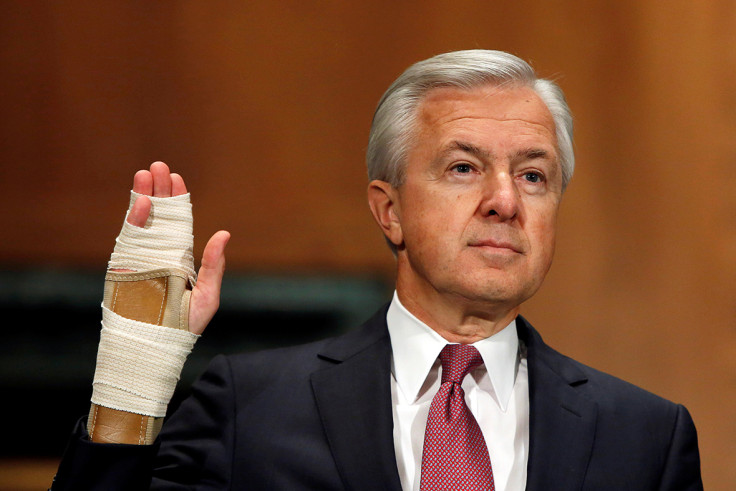 The bank responded by firing 5,500 employees and was fined a record $185m (£142m) in September, but no senior executives were held responsible for the tough targets staff on the ground were set.
Stumpf was hauled before two congressional committees in the same month it was fined to explain himself.
At one of the sittings veteran Democratic banking committee member Elizabeth Warren said: "Your definition of accountable is to push the blame to your low-level employees who don't have the money for a fancy PR firm to defend themselves. It's gutless leadership."
Stumpf, who joined the bank 34 years ago, was gone within a month.
Euro gamekeeper turns US poacher
The European Union might have had Brexit to deal with, but it still managed to get angry about Jose Manuel Barroso, the bloc's president for a decade until 2014.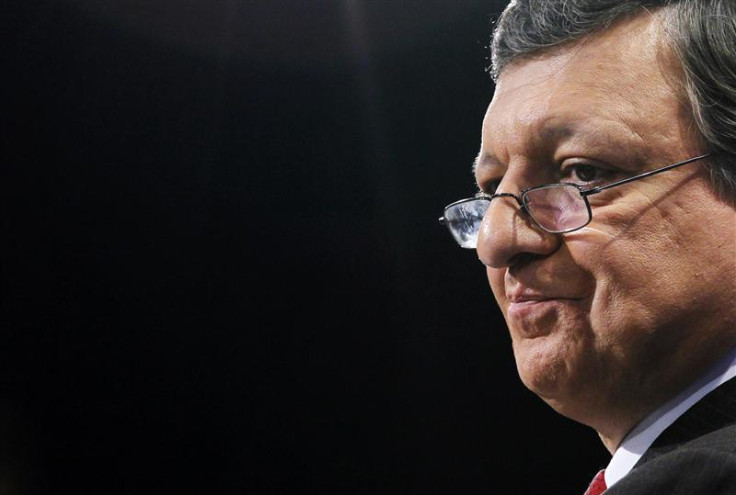 Barroso caused an outcry when he joined US bank Goldman Sachs in July on an undisclosed salary, 20 months after leaving his European post which had an 18-month 'cooling-off' period.
French President Francois Hollande called Barroso's appointment "morally unacceptable", saying Goldman Sachs was implicated in helping Greece to hide the size of its debts in 2001, a key factor in the run-up to the eurozone crisis.
The appointment led to 150,000 people signing a petition in September calling for Barroso to forfeit his EU pension.
A three-person ethical committee cleared Barroso of breaking an EU integrity code for taking a job at Goldman Sachs a month later, but questioned his judgement in moving to the bank.
Barroso eventually kept his €7,000-a-month pension, but was stripped of his VIP former president status, and when on business at the EU will instead be treated as a common "interest representative".
House prices
Other notable mentions include the London regional boss of housebuilding giant Barratt Developments Alastair Baird, who was arrested by the Metropolitan Police in October after an investigation into alleged misconduct in the process for awarding contracts.
The arrest came after the FTSE 100 firm referred findings of an internal investigation to the police in April following its own audit relating awarding and managing supply contracts in the London region, which accounts for 12% of the houses the group builds.
Baird, a 30-year veteran at the group has since left the business, he has not been charged and has been released on bail until April.
Marmite-gate
Two of the biggest names in Britain's grocery business saw to it that Marmite ran short on UK supermarket shelves this year, which depending on your point of view is either a good thing or a bad thing.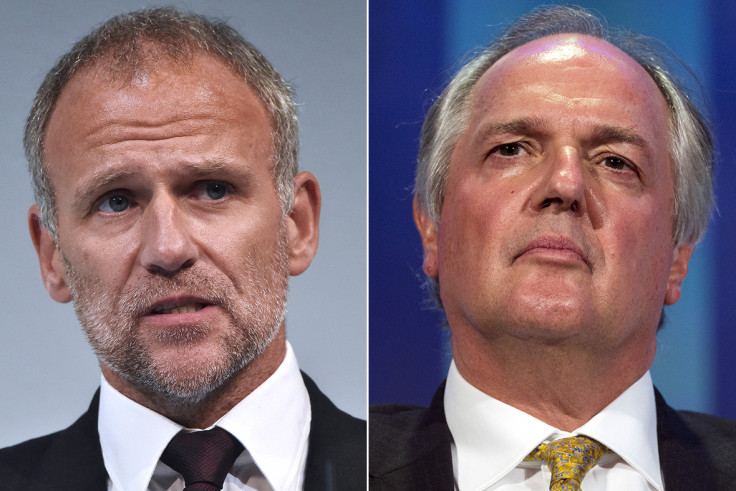 The two men in question were Tesco chief executive Dave Lewis and Unilever boss Paul Polman, the Anglo-Dutch manufacturer of such household brands as Persil washing powder to Knorr soup.
Unilever raised prices on its products in the UK by some 10% in October following the Brexit vote, which saw the pound fall by around 15% as foreign investors waited for clearer signs about British trade policy outside the European Union.
But Tesco, which has a 28% share of the UK grocery market, refused to pay the increase resulting in Unilever stopping supplies of hundreds of its brands to the supermarket.
Major supermarkets such Tesco and Sainsbury's are engaged in a fierce price war that has seen them slash prices in a bid to maintain market share against discounters such as Aldi and Lidl.
The stand-off resulted in supplies of items such as Ben & Jerry's ice-cream and Marmite running out on Tesco's website and shortages at its shops. After a week the issue was resolved in an undisclosed agreement.
However, analysts expect this battle to be played out a number of times next year as manufacturers and retailers fight for ever-decreasing margins with higher prices passed on to customers.
As respected Bernstein analyst Bruno Monteyne said: "This isn't about Tesco or Unilever but about all UK retailers and suppliers."