London house prices: Henry Pryor expects adjustment not Armageddon after Osborne's stamp duty hikes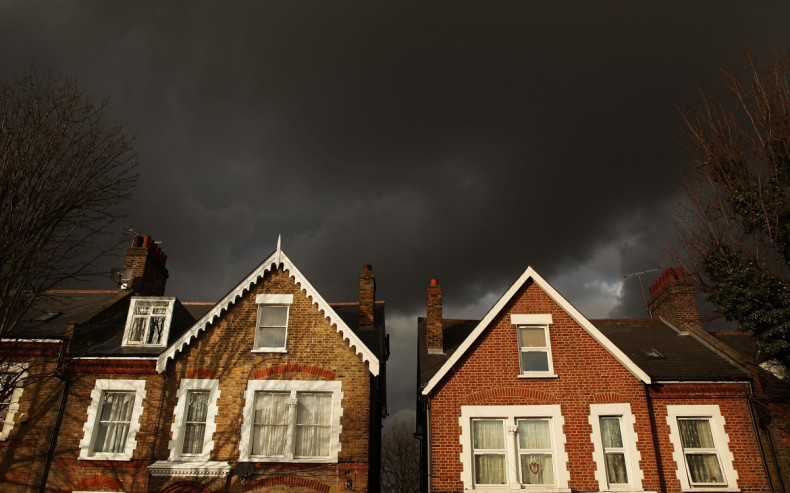 A long-overdue adjustment in the overcooked London property market is on its way but do not expect "Armageddon and meltdown", a leading expert said, after one of the city's estate agents reported a crash in sales of homes worth over £2m.
Douglas & Gordon reported a 64% drop in transactions for top-end properties in the last nine months of 2015 after Chancellor George Osborne hiked stamp duty on high-end houses at the end of 2014, and warned the stagnation could filter down to other parts of the market.
House prices have soared in London in recent years as a severe supply shortage comes under increasing pressure from demand. The city's population moves ever-closer to 10 million as people flood in to live and work there. And domestic and foreign investors see London property as a "safe haven" asset, so poured money in to shelter it from economic and geopolitical turmoil the world over, from the eurozone crisis to war in Ukraine and the Middle East.
"While I would acknowledge changes to stamp duty have had a demonstrable impact on the top end of the housing market, that is what they were always politically designed to do," said Henry Pryor, a property market expert and buying agent for luxury homes, to IBTimes UK. "This is not something that Osborne is doing, in my opinion, for fiscal sensibilities. He is doing it to enhance the 'we're all in this together' argument. And to perhaps take a little bit of heat out of what was, I think most people would agree, a slightly overheated market in central London.
"If you want to sell your house there is still a market in which to do so. You can't necessarily get the frothy prices that you might have been able to get a year, 18 months ago. Are we heading towards Armageddon and meltdown? I doubt it.
"There are all the reasons that there have ever been to suggest that property is overvalued. We must remember when we look at property it is easy to suggest that what one sees going on in London and the south-east must be what is going on across the whole country, and I don't think it is ... London and the south-east is overcooked and therefore a period of adjustment is both overdue and highly likely."
Pryor pointed to Land Registry data for property transactions in London to show the recent drops in activity at the top of the market have not knocked total sales far out of step with the long-term average. There were 8,781 sales of homes in London in September 2015 against a long-term average, going back to 2003, of 9,600. "So we're not a long way off that," Pryor said. "In fact, there was more than the average back in the summer of 2014."
He added: "Transactions volumes are very different from where they were at a time a lot of agents like to use as a reference point, i.e. just before the credit crunch. But I think that period itself was the exception rather than the norm."
A buyer's market
In his 2014 Autumn Statement, Osborne reformed stamp duty to make it cheaper for buyers at the bottom end of the market and more expensive for those at the top. As well as abolishing the "slab" system, which saw a sudden increase in the stamp duty rate between the different price brackets, he raised the levy on more expensive homes. Over the course of 2015 he also introduced higher stamp duty rates for second homes, which has hit the buy-to-let market, and an annual charge on properties owned through offshore companies, among other measures.
Ed Mead, executive director of Douglas & Gordon, had told IBTimes UK of a stand-off between buyers and sellers in the wake of higher costs now associated with property transactions. Buyers are demanding lower prices to factor in the cost of stamp duty, while sellers, accustomed to rising prices, are refusing to budge on what they are demanding.
"When you look at the stamp duty that would be paid by someone with a second home at £2m ... they are going to find the £213,000 stamp duty bill incredibly painful," said Pryor. "When I explain it to my clients, who are exclusively buyers of property, they first of all gulp, and secondly say fine, that is a burden that I am going to share with the seller. Undoubtedly, as we have seen the changes that were introduced in December 2014, I am sure that the second homes tax is also going to impact on top of the market, and buyers will pass that cost onto sellers, and the market will only catch up once estate agents are brave enough to share that with their clients, and explain to them that they are having to take that extra cost on the chin."
He added: "No-one's going to cry at having to take a 3% or thereabouts knock. The vast majority of them have had the profits and can well afford to take it, frankly," and that 2016 is likely to be a buyer's market.
"We believe that UK house prices are fundamentally too high," said a note from the UK housing team at Capital Economics. "But unless the economy lapses back into recession, triggering a spike in forced selling, a real terms correction, in which prices rise more slowly than incomes or rents for a run of years, is more likely than a fresh collapse in nominal house prices."