It's yet another morning in London.
You're wedged into a full Tube carriage as some idiot half-heartedly pleads "can you move down a bit".
Several of your fellow commuters smell like a damp wall. Someone keeps sneezing in your general direction.
You have the pungent pleasure of one particularly fetid armpit pressed up against your nose as you trundle underground to your cell at the office.
But you're one of the lucky ones because you own your own home. Sure, it's a damp, pokey one bedroom flat in Shoreditch and people urinate in the doorway.
But its price is rising fast because for some reason lots of rich people want to buy it.
Today it's worth around £458,000, says the estate agent. That's about average for London, according to the Office for National Statistics (ONS), after prices increased by over 17% across the year.
You think to yourself: perhaps I should just sell up and move out of London. Get away from the commuting mania, the toxic smog, irritating hipsters, people who want to stab and/or shoot you.
Cash in on the property bubble before it bursts and you're left with nothing but a dank hovel in a has-been area of the city.
Well here's what you could afford elsewhere, assuming your house is worth the London average.
Cornwall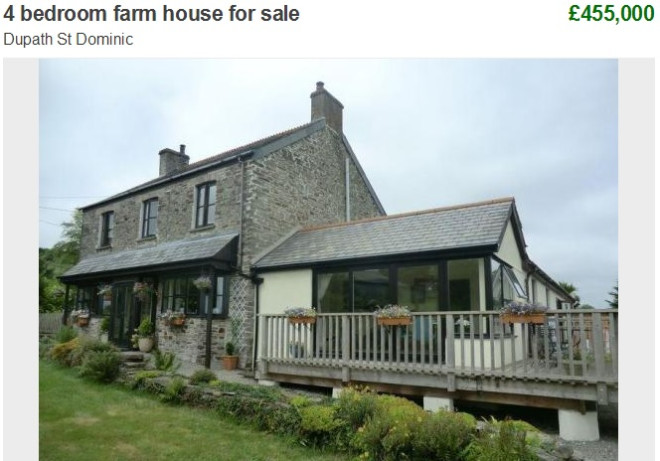 In the village of Dupath St Dominic, just up the road from Plymouth in Devon, sits a four bedroom farmhouse with stunning views across the Cornish countryside and all the character features you'd expect from a historic building.
Plus, inexplicably, five bathrooms.
Source: RightMove
Northumberland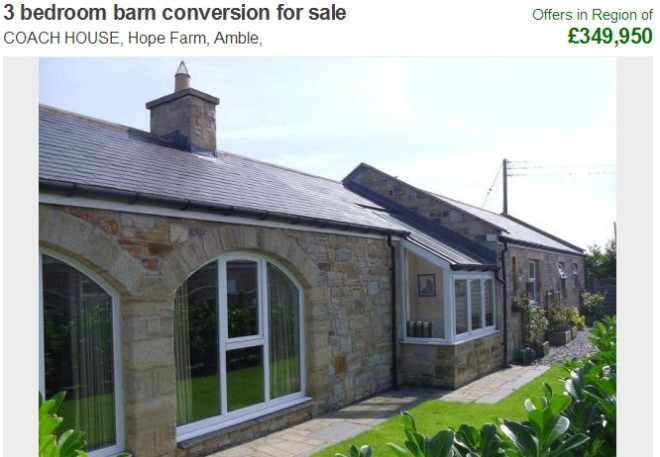 This three bedroom barn conversion on a farm in Northumberland is within a few miles of the beautiful coastline at Alnmouth. It also has a one bedroom holiday home attached to it, meaning you can make a few quid too.
Plus there's a pony paddock so you can bring that pony of yours up from London...
It's also around £110,000 under the average London price, so you could be in for a windfall.
Source: RightMove
Scotland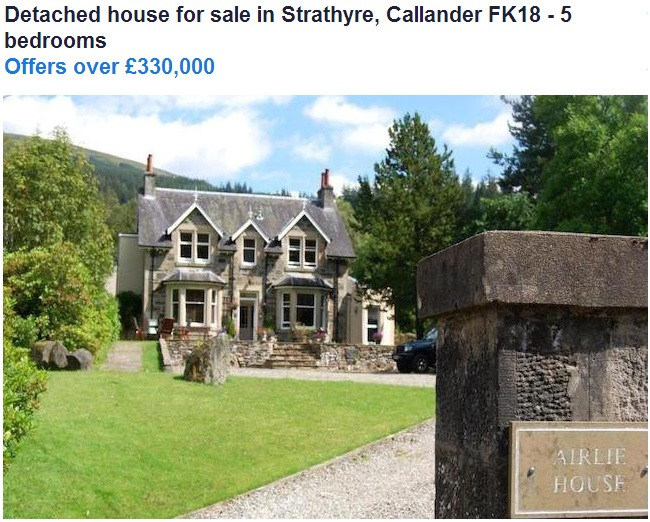 It's in the middle of Trossachs National Park near Loch Lomond. It has four en-suite bedrooms. Hills, not hipsters, are you neighbours. And there's a one bedroom cottage at the end of your garden that you also own.
Source: PrimeLocation
Lincolnshire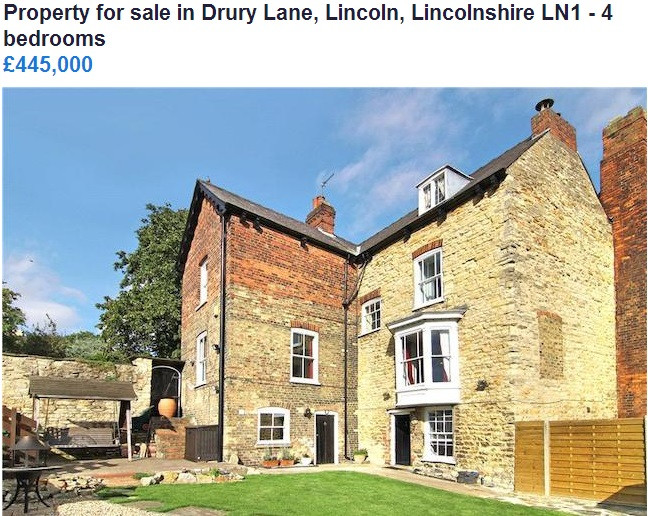 If you want both rural and a bit of civilisation, then how about this lovely old four bedroom home in Lincoln. It's on the hill (so you get a decent view) within short walking distance of the historic Bailgate area, with its gothic cathedral and castle, and the city centre.
And all around Lincoln is rolling countryside, pock-marked by villages and small towns, making escape to the countryside easy.
Plus you'd have about £40,000 spare to play with.
Source: PrimeLocation
Lake District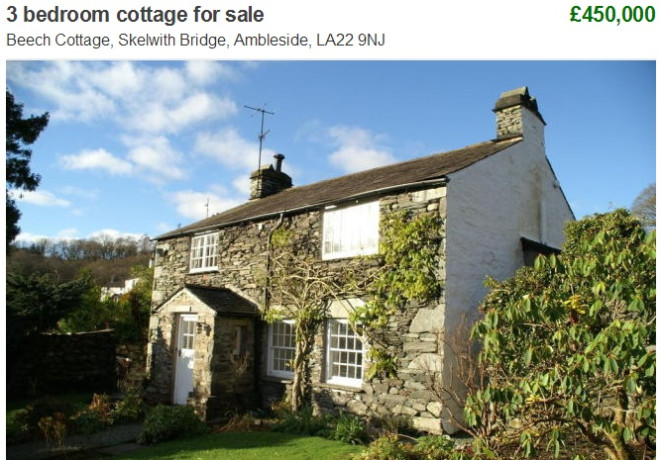 Smack bang in the middle of the Lake District, one of the most impressive landscapes in the UK, is this three bedroom cottage. In fact, it's just five miles from the famous Lake Windermere.
And even if you can't be bothered to go for a walk around the countryside, there's a decent size garden out the back from where you can take in the views.
Source: RightMove
Yorkshire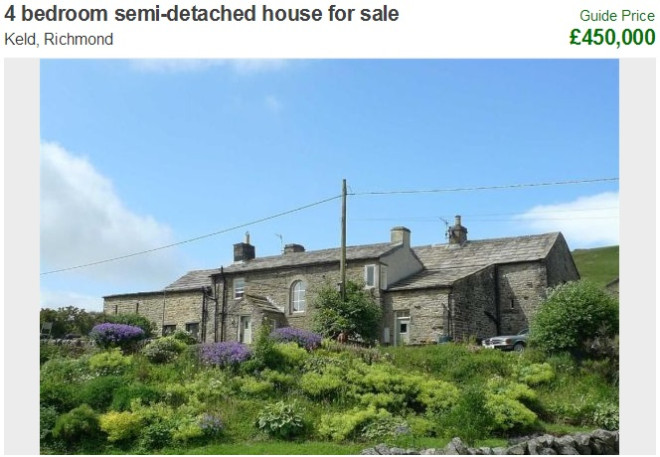 This four bedroom cottage has panoramic views around the Yorkshire Dales, which it sits in the middle of. But more than that it has a "Snug", believed to be an old dairy parlour "has traditional flag stone flooring and meat hooks to the ceiling".
So if you like hanging meat, or are a Texas Chainsaw Massacre kind of person, this is the house for you.
Source: RightMove
Spain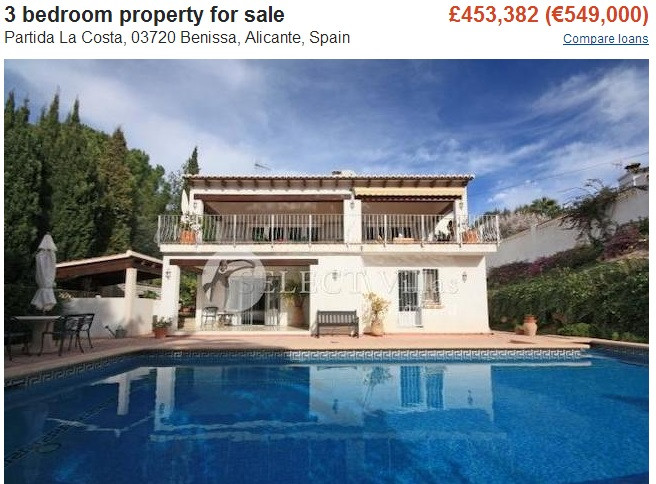 If you're going to up sticks from London, why not leave the UK too? This is what you could get in Spain's Partida La Costa, Alicante, for around the same price as an average house in the English capital.
It's got three bedrooms, is within walking distance of a crystal-watered beach set in a rocky cove. It has a private swimming pool. And the weather's better, too.
Source: Zoopla