London Mayor Boris Johnson Hails Met Police Buildings Sale After Raising Near £125m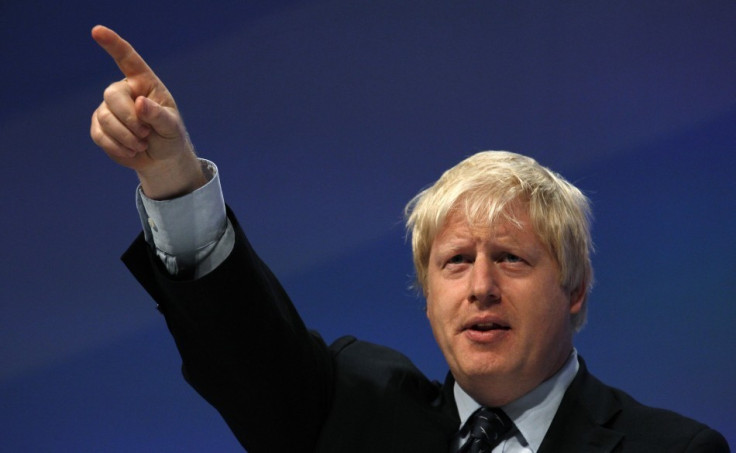 Sales of under-used police buildings across London such as old stations have raised £124.5m for the capital, tripling the original target.
In all 32 buildings were sold off in different London boroughs. Some have become schools, such as the Tahueedul Free School in a former Hackney police station, and others homes.
This sale has also generated £12.5m of annual savings for the Metropolitan Police from the cost of having to operate and maintain the buildings, enough to pay for more than 200 officers a year.
The London mayor's office said that since January 2012, around 700 residential units have been created on former police sites with more than half coming from building sales over the last year.
A further 2,500 homes will be spawned in the redevelopment of the Hendon Police Training Centre.
It was not immediately clear how many will be affordable. IBTimes UK is awaiting clarification from the mayor's office.
"I pledged to deliver savings from the police estate in the face of unprecedented budget pressures and without compromising on resourcing for frontline policing," said Boris Johnson, Mayor of London.
"As a direct benefit of shedding under-utilised sites, we are freeing up tens of millions of pounds to maintain police officer numbers and to generate savings to invest in the future.
"At the same time, buildings that were no longer fit for purpose are being released to provide much needed homes, schools and jobs in the capital."
Johnson claimed there would be around £330m of wider economic benefit from the sales because of the additional tax revenues and jobs created stemming from the redevelopments.
"We have made some tough choices in order to reduce the costs of policing London but those decisions are allowing us to transform the Met and make it fit for the 21st century," said Sir Bernard Hogan-Howe, commissioner of the Met Police.
"It has not been easy but we have succeeded at maintaining officers numbers at a high level, cutting crime year on year and improving the quality of the service we deliver to victims.
"The money we have raised from the sale these outdated and unsuitable building and the reduced running costs possible from a smaller, more modern estate are allowing us to become the kind of efficient and effective police force that London truly deserves."
© Copyright IBTimes 2023. All rights reserved.